Johnson Hill
May 30, 2010
"We should climb that big hill, Lana! It will be fun! C'mon Lana, we will take our bikes and we will climb the big hill and we will ride down! It will be like a roller coaster, but better 'cause it is a big hill! There will be no lines like Disney!" my little sister, Karen, begged and pleaded me to take me to the top of Johnson Hill (which was more like a mini mountain) so we could ride down. I hadn't been able to go with her because my English teacher had piled on the homework like it was the last assignment we would ever get.
"Okay, I will go with you," I told Karen reluctantly. She squealed in delight. "But, I have to go down first, to make sure it's safe. You are only five," and Karen agreed. I was sure it was safe, but my worrying mother would have a fit if she found out her little Karen had scraped her knee after some invisible pot-hole incident.
We each grabbed a bike from the garage and we rode down Rosso street and turned onto Isis Avenue for a few blocks until Johnson Hill came into sight. Johnson hill was a huge gravel hill. Mom called in a mini mountain, and it could pass for one. From the bottom, the hill seemed safe. We trekked up to the top, me in from of Karen.
"Me first. Remember the promise?" I told Karen she nodded. "Don't go down until I have tried it out,"
From the top, the hill seemed more dangerous. The pot-holes were more apparent. The rocks seemed bigger. And we seemed higher up. Now the hill felt like a mountain. No matter, I thought. It's just a hill. Or a mountain. I sat on my banana bike and began to pedal downward. At first, it was okay. Until I had to swerve a enormous pot-hole and I lost control. My front tire went crazy and I was going really fast. My bike swerved again, this time without my control, and it flew off the side of the hill. The bike and I tumbled and turned until we reached the bottom.
"Lana! Lana!" Karen called. I checked my arm. Thank God it wasn't broken, but it was covered in blood and dirt. To my shock, I wasn't too hurt, but I had to stop Karen before she came down. I stood up just in time to see Karen push off the hill.
"No! Karen!" I called. She flew by me, laughing. She found the bottom without a scratch.
"Can I go again?" she asked me.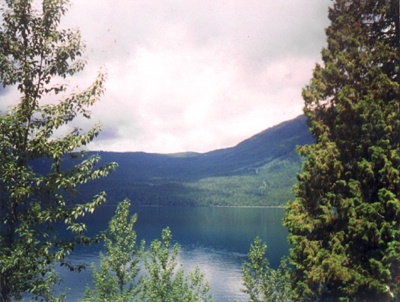 © Chelsie T., Phoenix, AZ