Don't Leave
June 13, 2010
Giving up and losing hope are two of the many things I know how to do. Learning to love and trust again are the most difficult. I have been hurt and betrayed and you know everything. You treated me like you cared and now I'm stuck here suffering because I didn't see through the lies you told.

You know things no one else knows and now I have a fear that you will betray me again. You knew I was scared and you played that to your strength, you played a game that I've never seen before but trust me I won't make that mistake again. I have learned your game and this is the last time I will feel this way. You have made me numb and I don't like the way I feel, I want to be able to smile and mean it.

Around you I never pretended, I was always real so why did you lie to me? You know to much about me and I was always scared, I was stupid enough to trust you after all I've been through. I have never felt this way before, I have always been able to hide my pain and anger but I can't with how I feel now.

It scares me to know that I'm vulnerable now. My defenses won't return if I stay in this state forever I may eventually die, but for now I'll survive. I have realized now why I feel like this and it's because I don't want to it to be true, I want your friendship. For a long time I depended on myself.

I hid from the world and now I always will. No matter how much I try I can't cry. I go on smiling and laughing like nothing can destroy when in reality I'm already torn apart. I feel trapped and I'm scared, you put me through a lot. No matter what you did I still trusted you.

Please, I'm begging you, don't leave me like this. I have to protect someone but like this I can't even protect myself. I asked you not to lie to me, I asked you tell me the truth. I know you meant what you said but do you mean it now? Will I be able to if that's what I need? You already answered me question by abandoning me. I will ask you this one last question: did you really love me?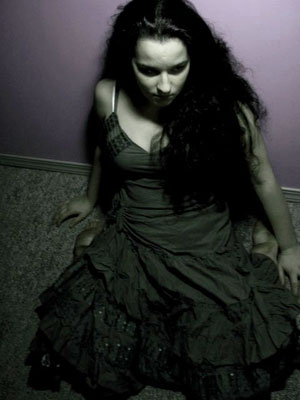 © Brianna D., Everson, WA