Sociopath-It has been hell
July 5, 2010
"Dad, I left my iPod Touch out can you please hide it?" "Sure, I hope Drew hasn't found it yet." Drew is an 18-year-old high school senior, and happens to be my older brother. If you just met him, you wouldn't assume anything was wrong with him. He is a sociable, funny, and athletic person. However, inside the Thompson household, our family stresses about Drew constantly. He creates an enormous amount of tension on the very strings that hold the family together. Drew has an impulse control problem; in other words, he has no control over his immediate desires. While his condition doesn't seem like it could cause an extreme amount strain on the family, it does. Because of the problem, Drew will take what he wants when he wants it without thinking of consequences. He is a man of the present, and therefore never looks or thinks about the future. Also, because of Drew's condition, he hardly learns from his mistakes. His disorder creates anxiety and strain on the entire family, including me.

When Drew was nine years old, he was told that he had ADD. ADD stands for "Attention Deficit Disorder," which means he is unable to concentrate. However, as long as Drew took a pill everyday, he would have an easier time focusing and would do fine. When our family learned that Drew had ADD, I was only five years old. Unfortunately, I was twelve years old when we found out from our family doctor that Drew, who was sixteen years-old, actually had ADHD. Because he had ADHD, Drew would do better when he was constantly moving and working with his body. ADHD means "Attention Deficit Hyper-active Disorder." Instead of taking ADD pills, he was switched to ADHD pills to control his feelings of unrest. It turned out that he had neither disorder.

Throughout his entire confusing medical history, only one of his conditions stayed constant: asthma. During the time when Drew was 14 till 17, he smoked. Smoking is not recommended for those who have asthma; or anyone for that matter. Drew recently turned eighteen, and before it wasn't legal for him to smoke. My parents have worried about how he is financing his smoking, because they do not give him allowance and so he cannot buy cigarettes with his own money. He became addicted and my mom and dad bought several full prescriptions of pills (which are very expensive) that make Drew not want to smoke. In spite of this, he still went back to smoking.
Another big issue is that Drew doesn't ever want do homework. He is unable to wrap his head around why he should do homework. On the other hand, I am completely the opposite and very driven to do my homework because I am able to look to the future and see that my work will pay off. My parents worked with Drew tirelessly night after night trying to raise his grade above his F's, D's, and occasionally C's. My brother was an honor student in middle school because my parents helped him so much, however when Drew hit high school, his grades dropped.
Unfortunately, smoking and homework became the smallest problem when he turned seventeen. When I arrived home one day my dad said, "Drew got into trouble today." I figured he meant that he was caught smoking at school. I pried, "What happened?" My dad went on to tell me, "He stole a bottle of liquor from the liquor store, and walked out of the store with it under his jacket. Then, he proceeded to his bike that was parked nearby." Luckily for the store owner, a customer saw Drew, and told the cashier. The cashier called the police, and the police caught Drew. He ended up in jail. My parents, of course, picked him up from juvenile hall and tried to decide what they could do to get to the root of his problems. A doctor they had been working with suggested another doctor who was an authority on people who have disorders like Drew's. The new doctor came up with a few ideas that our mom and dad have been attempting with mixed results. During these trying times, I have had to develop my own way of coping with my brother's impulse control problem.

When I was only five years old, my brother was not a bad guy. He would occasionally take my allowance as I got older, and if I was baking something sweet he would devour it all. I wish Drew could enjoy eating the food I make, but he cannot have just a little of something sweet without eating the rest. From the age of five to the age of fourteen, I learned my independence skills. My mom and dad helped me with my homework consistently when I was younger. However, I lost a lot of attention when my brother Drew entered high school. As I began my first year of middle school, my brother struggled more and more, and my parents struggled with him as they tried to help him pass ninth grade. Because he took an inordinate amount of attention, I grew independent and learned to work mostly by myself. My mom and dad soon learned of him drinking heavily and smoking. Drew would stumble in drunk late at night and would be throwing up. The truth was revealed; Drew would steal my parent's alcohol, and steal money (even my money). Because my brother was around stealing any money he could get his hands on, I needed to hide my money and nice objects. He would take my iPod, camera, or anything that had a significant value. My brother changes the way I live; I take my wallet to school, iPod, and my camera. Also, because he can have extreme tantrums if he doesn't get what he wants, my parents tell me, "If he ever gets violent, hide behind a locked door and call the police." Many nights, I am distracted from my studies when I hear my brother yell at my parents, slam doors, curse, punch walls, and/or leave. Then, my parents would call the police in order to find him. Luckily though, Drew has taken a few psychological tests and has tested as not violent, but sometimes he sounds like he is capable of becoming aggressive. Drew is a generally good person, but can get off track, and when that happens he affects me and my family immensely. Not only does Drew create emotional problems, but also financial difficulties.

"That will be four hundred dollars." My parents bought Drew two suits for his seventeenth birthday. Normally, a teenager would get electronics, gift cards, a big birthday celebration, etc. In contrast, Drew received a white suit because he had wanted one, but the black suit was for his court appearance. He had a court appearance because of stealing the liquor from the store. Drew also had a new friend, but other people would call his new friend a parole officer. Another expense Drew has cost us was when he went to Tahoe for boarding school for the end of sophomore year. My parents sent him off in order to try one more path to help him. They wanted to see him grow intellectually and do well. The school was big for skiing and snowboarding; everyday they got out at noon and hit the slopes. What do you think the cost was? It cost about forty thousand dollars for five months of tuition! The cost was for uniforms, boarding cost, food on the weekends, and ski equipment. Drew only lasted the rest of sophomore year though, and returned to his old high school for his junior year. Then, there were the little things: the repair cost for broken doors, iTunes (used their credit card without their knowledge), broken items and cabinets, and wall repairs. Drew, when he was fifteen, took mom's car in the middle of the night (he hadn't done drivers education). Later that night he was caught egging a float. Through all the bad times, to me, Drew is my brother who adds a little zest to our life.

While our family doesn't appreciate all of the "zest" he adds, Drew changes my development as a teen for the good. I grow more independent because of him, but unfortunately we will never have a normal brother and sister relationship. Drew has cost us extremes amount of money, stress, worry, and angst. Our family has struggled through the many hardships, but in the end he is still my brother, Drew Michael Thompson, and I love him.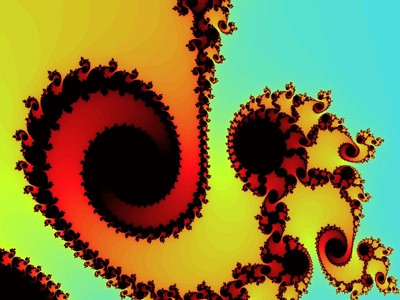 © Ryan P., Greenwood Village, CO