He is gone
July 7, 2010
I have no more tears. I have cried myself dry. But believe me, I'd be crying over you. I am alone. There is no one here for me. My confident, my rock, my sunshine, is gone. All I can do, is try to live.

He is not dead. He is gone. Taken. I remember when he told me. He was going to Iraq. He would fight for me and he would come back.

Hugging me in the parking lot. Drying away my tears while going through baggage check. Kissing me while we waited. Glancing over his shoulder to wave one last, soft goodbye as he boarded the plane.

Now, as I stand be the ocean, the gentle, rolling waves run over my toes. Each one whispers to me. He will come back for you. He told you he would. Can I trust them? I have heard nothing for months. No matter how much I wish for someone to tell me he's home. For him to come home. But in my heart, I know he is gone.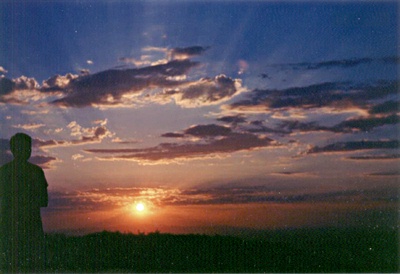 © Jovee B., Dededo, Guam