Cross Your Heart
August 10, 2010
"Promise me." She pleads, her breath ragid. I stare into Rae's green eyes, hesitating. She's reaching out to me, trusting me. How could I not promise her? I stay frozen, torn between her and myself. She doesn't seem to notice that I didn't reply.
"Cross your heart." Rae requests, her breath more raspy and voice more gruff. I gaze at her body, the blood slowly leaking. And ever so carefully, with a shaking finger, I cross my heart. Rae's eyes flicker towards me with gratitiude and with one last once of strength, she smiles at me.
That smile sends down all the memories I've had with her, all the things she taught me, everything I taught her down my spine, causing me to shiver a shiver that has nothing to do with the cold. But most of all, that one smile, reminds me that I care for Rae. She acted as my own sister, and that, I'll never forget. Rae's body goes limp and I feel the cold tears wash down my cheeks. I promised her. And that's a promise I'm planning to keep.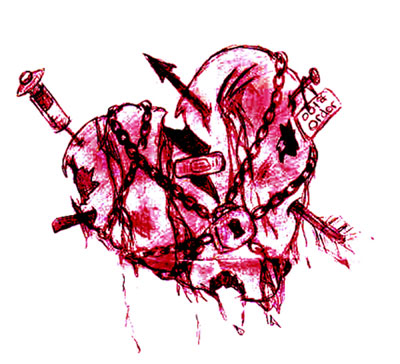 © Asia B., Hudson, MA