Sybastian's Slave Toy: On The Bus
September 4, 2010
"Cynthia! You didn't say ANYTHING!" I said shaking her. I was really mad Cynthia was supposed to be my BFF! "Cynthia you were supposed to be my BFF!" Cynthia made an angry face. She grabbed my right hand off her shoulder and bit it. "OUCH~! What was that for?"
"Idiot, I AM your bff. She took her bag off her back and opened it. I pouted. Ronnie just stood there, curious. Soon, Cynthia took out this scary purple dress, with fake spiders and web on it. "This is for you, EGGHEAD!" Cynthia said. I was surprised, Cynthia is my BFF! To think she'd do this for me. "I'd new you forget, so I brought this for you."
"Ah, IM SOOO~ SORRY! I'm a complete idiot!" I said
"Yes, I agree with you completely." Cynthia said spitting on the ground. "Your hand taste like chocolate, bleh! And don't forget to give me back the money I brought for this dress." Cynthia reached in the bag again and pulled out an AWESOME CRANBERRY CRYSTLE CROWN. "For the princess" She said as she pointed to Ronny. I chuckled.
"Whatever, Goth Girl, and hurry up before the bus comes!" Ronny said as he ran pass us. Cynthia took his advice and threw the costume on me and ran after him. "Come on, before we miss the bus!" Said Cynthia. I ran after them. I stopped. Wait a sec! Sybastian! Where is that little demon!?! I looked around couldn't find him. Then suddenly I heard an engine. THE BUS! Then I also heard running footsteps. Ah, late kids, if they run faster than me, then they can hold the bus, if Cynthia didn't do it. Ah good the guy's coming up. I turn around saying "Hey, when yo …BAM! Ah! I was punched in the face with a book bag! I fall to the ground.
"COME ON, ANNAMELIA!" Huh, I know that voice. I open my eyes, then getting up. I checked my stuff. Book bag, dress, and …..! MY CROWN! "AN-NA-MEL-IA, I-DI-OT, BRA-IN DE-AD GI-RL, whatever you want, just come on, THE BUS IS HERE! I look up and see a dark headed brunette, wearing a grey and black striped shirt, with black jeans. He was boarding the bus Now is the pray for my safety on this bus trip. "Damn it, SYBASTIAN! You hit me~! And you have my crown don't you~! Give it back~!" I said.
"Get it back" He said. I run to the bus, walk up the steps and see Cynthia with the crown. She must have taken it from Sybastian. YES~! Go Cynthia, Go Cynthia! I sit in the regular seat, next to my bff, Cynthia. The bus moved and we were off to school. I look around up front, because that's where Sybastian sits. Well kind of all of us sit in the front. Since were freshmen.
I looked and saw Sybastian talking to his friends. He turns his head and our eyes met. I stuck my tongue out at him and turned my head to the window saying "humph," I glance back and Sybastian still looking at me and gives me the middle finger with a smirk on his face. I pat Cynthia's shoulder to wake her up. Yes, she was sleeping.
"What~!?!" She was really grumpy.
"Sybastian gave me the middle finger!"
"What you do to him?" She said keeping one eye closed
"NOTHING!" Cynthia opened her other eye and looked into my eyes, staring. I stared back. See, this was one of those things that if someone thinks you're lying, then they stare at you. Thinking that you can't handle the pressure, and just blurt out the truth. Well I'm not that kind of girl that falls weak under pressure!
"I stuck my tongue out at him." I gasped! Cynthia snickered.
"Good girl." Then she leaned onto the window, closed her eyes, and went to sleep. I pouted. STUPID SYBASTIAN! I looked where Sybastian was sitting again. He was talking to his friends. Then he turned is head and saw me. I GAVE HIM TWO MIDDLE FINGERS! BEAT THAT! He frowned. I turned my head away from him to the window and saw Cynthia staring at me. I gasped!
"You troublemaker." She said as she shook her head.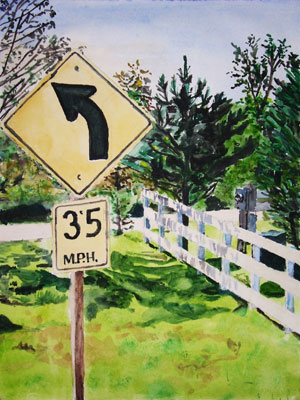 © Tim K., La Crosse, WI