Reinforcing Words, Answered Questions
October 22, 2010
Homework, senior portraits, football games, going to haunted houses with friends, college visits, and application deadlines-this is what I expected from my October. I did not expect the phone call that would change everything. The call that brought me to my knees, the call that robbed me of my breath.

My dreams and preceding thoughts simultaneously dissipated as those tumultuous words were spoken into the earpiece. Nothing else mattered--not even my friend desperately pleading for me to tell her why I was upset. I didn't want sympathy; I wanted her to be able to empathize with me, but both of her parents are still alive, and I'm about to lose my second one, my father. She is handicapped at giving me advice, because although we have much in common, she is nearly incapable of relating her life to mine.

After my short-lived panic attack, I quickly stumbled down the stairs and escaped into the crisp air. I was instantaneously soothed by the slight breeze. I took in the incredible sight that the rich, warm colors of autumn had painted for me, and they quickly threatened to dominate my thoughts, to erase my frenetic disposition. I assured myself in an illogical manner: something as horrid as the unexpected death of my father could not happen on a night like this . . . could it? I did not allow myself to answer the question, and I instinctively walked over to the edge of the lawn and picked up a leaf before climbing into the comfortable warmth of my car.

It had been our tradition to give one another a leaf on the last day of each fall season, a promise we had kept since I was twelve years old. We both lamented the departure of our favorite season, so it was a way to cling to the perfect weather and memories fall provided for us, as well as to remind each other that although we would miss it, it would come again. This one tradition in my life had provided me with a small sense of normalcy, and assisted in assuaging my constant and overwhelming pain of losing a mother at an early age. Having to decorate Mother's Day cards for a surrogate mother every May of my childhood did not help, and getting dressed by an aunt did not either, but for some reason this tradition did. It reminded me of what was right in my life, instead of inadvertently calling out the elephant in the room.

And I was about to lose another person in my life that mattered so, so much.

I arrive promptly at the hospital, meeting my brother Landon, and sister, Lauren, in the waiting room. We go through a brief exchange of hugs and tears and a worrisome inquiry from my end: "Is he alright?"

The mood in the bleak and unforgiving room turns tense and somehow, more dismal. Landon speaks up. "We don't know yet, Livvy. He is lucky to have survived the car accident, but he will never be the same again. We were waiting on you to get here so you can help us decide, if you are up to it."

My steady voice blatantly contradicts my shaking knees and shattered heart. "I think I know what is best," is what I say, because I actually feel that I do. And with a few words, the weight is instantly relieved from my siblings' shoulders, and their gratitude is apparent. I, in a sense, was now the eldest sibling, the one that is being relied upon for a change, and in these circumstances, my grief was not subsidized, but heightened. I told Lauren and Landon my plan, and they agree it is best.

So I sat with my dad every day after school and held his hand, hoping for a miracle that never came. I let him die peacefully, the day before winter, and I slipped the dead leave beneath the tie I chose for him to wear the day of his burial. I was given a gift too, one from him that he designated for me to have upon his death. I decided to open it on the day of my graduation ceremony, so I will have a present from him, a reminder that he is still with me, although he is gone on the most important day of my life.

I now watch in awe as orange and black balloons dot the sky, and my class sails their caps into the air. But I clench mine tightly, knowing there is a place it has to be after my commencement ceremony. My white gown is a suit of armor, and I am all smiles as I am sandwiched in a hug between Landon and Lauren. After posing for a myriad of photo-ops and enduring several embraces, I am prepared to do what I have anticipated all day.

As I step into the lush green grass of the graveyard I do not feel bitterness for the life I've been given, but I am, for the first time in my life, excited for the opportunities ahead of me. My father is buried next to my mother, and I proudly set my graduation cap in front of his headstone as I will one day set my wedding veil in front of hers'. I unwrap his gift, and it is a book filled with leaves, and surprisingly there are not only the leaves he gave to me, but the ones he gave to my mother. Never knowing they originally shared this tradition, tears rush to my eyes as I consider for the first time how hard her death must have been on him. I flip to the last page, past all the reds and oranges and yellows to find a quote carefully written in my mother's perfect cursive. It is a quote from our favorite book To Kill a Mockingbird, a book she would read to us every night, the only novel she ever had the chance to read to me before her unexpected death. "It was times like these when I thought my father, who hated guns and had never been to any wars, was the bravest man who ever lived." With those words I realize that a decision I made many months before was not made alone, but with my mother and father by my side. Because without them, how could I have possessed the strength, fortitude, or courage I did to end my chance at having my father be in my life, in order to give him a new one?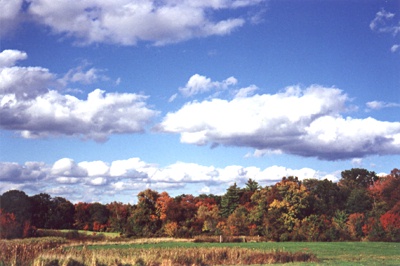 © Jennifer T., Hanson MA