always remember
November 27, 2010
"I don't know what came over you, Lauri! I thought we were friends!" The words stabbed me in a place where it hurt.


"We are." I whispered.


"Doesn't seem like it, now does it?" Her words were slick with venom only adding more pain to the wound in my heart. It only took one mistake for my best friend Natalie to walk away from me. One mistake, one accident- not even mine! I lost something very important to me and I wasn't getting it back. Natalie was already off and moving to another country and I would be here, miles and miles away.




"I'll remember mistakes like I remember heartbreaks." It's what I told myself after the whole Natalie incident, because hearts had scars and so did memories. There were two long scars across my heart. One was still gaping open and the other just a scratch along the edges. But there was one other scar that hurt me more than just on my skin. It was a scar I got while rushing out of a burning building. It was a scar that meant two things: one, losing someone I left behind and two, losing someone who went forward.


I remember him. I remember her. Every time I see the sun shine or every time I see a star in the night sky, I remember. Both of them were one in a million. Both of them I'd lost. But as I sit on my special hill overlooking my hometown, I still remember. They must think I've forgotten. They must think I don't care. Whatever it might be, I wish they'd find the truth. Yes; I care and I still think about every day. I think every time I sit on this hill and every time I see a star. I think when I'm sitting alone in my room or when homework starts to bore me.


I'll always remember, because these are the kinds of things you never forget.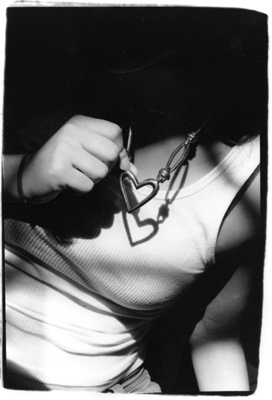 © Julia R., Bethesda, MD