Resposibility
December 19, 2010
The Little Brown Box
'Pass me those matches' my sister says, 'I want to light a candle'. No, I think, but I pass her the little brown box.
The flame flares and the wick ignites. It dances like a fairy in her little cupped hands.
The candle tips gently. She screams.
That night she sleeps with tears in her eyes and, her bandaged hands on her blanket. I rip up those stupid matches.

Protection
My little brother trusts me with all his heart, and I never lie to him.
'Why can't we go in there?' he asks me pointing to the locked kitchen door. I never lie to him, but sometimes he needs protection.
'Mommy and Daddy are busy' I lie, I don't tell him they are fighting. He doesn't need to lie awake listening to their arguments. He can stay a baby.

Please
Three quick knocks.
It's time.
I fly down the stairs careful not to wake my sister or parents. She is standing there. Her little arms crossed defensively.
'Don't' she says strong and steady. I try to push past, but she wont move, 'I'll tell' she says.
Outside I see them, bags filled with bottles. They beckon. I long to go.
'Please' she begs.
I hate her, but I stop.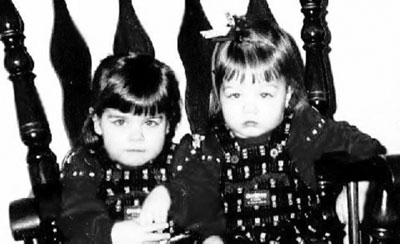 © Chris P., Cleveland, OH