Bittersweet
MAG
December 27, 2010
I am five, standing on a chair, stealing a sip from my dad's coffee while he searches for today's paper. The hot liquid scalds my tongue and I've barely tasted it before my mother snatches the cup. She scolds both of us, saying I am too young for coffee, that it will stunt my growth, that I will become an addict. My father has a somber look, but when my mother turns her back, he slips me another bitter sip. "Our little secret," he whispers. I make a face when I turn around.

I am 10, entering the coffee shop on the corner with my dad, clutching his hand. The bell on the door tinkles, and the scent of coffee hits me full on. I wonder how something can smell so good and taste so bad, and I try to read the handwritten words on chalkboard while my dad orders me a mocha. I want to ­refuse it, dimly remembering the bitter liquid I stole from his mug five years ago, but it smells so good, and when he says quietly, "Just give it a try," I take a tiny sip. It is sweet and delicious, and before I know it, the cup is empty.

I am 16, watching my dad read the instruction manual for his new espresso machine. I eye the machine warily, thinking of the bitterness. I have stuck to mochas, cappuccinos, and lattes for the past six years, despite assurances from my dad that espresso is "not disgusting." When he has finally brewed the first cup, he pushes it across the table toward me. I force myself to drink it, thinking that it is worth it for the happy expression on my dad's face. And so he greets me every morning with a steaming cup of espresso, and I learn to love it.

I am 18, sharing my morning cup of coffee with my dad. I am leaning against the counter, staring out the window, when my dad jumps out of his seat and rushes off, claiming that he is late for his meeting. I think nothing about this at first. Then I hear a crash; my mother screams, and I am dimly aware of my mug smashing on the floor, coffee spilling everywhere. I shove out the door and into the road. I am frantically pulling on the car door when I realize that it is too late. "Hit by someone going 80 in the neighborhood? There was no hope," the police officer tells me. That night, I move all my coffee cups to a drawer and bury the espresso machine in my closet. He is gone. I cannot handle the memories.

I am 21, rushing past a coffee shop in New York City on my way home from class. I hate how I can smell coffee every time someone opens that door. I hate how the warmth beckons to me when it's so cold out that I can see my breath hovering in the air in front of me. I hate the look of joy on people's faces, sitting in the window and laughing while sipping a mug of coffee. And I hate myself for giving in to it and walking in.

I am 21, listening to the bell on the door tinkle, feeling both the heat and the scent of coffee hitting me full on. The memories surface and it feels like a punch in the stomach when I remember that first day. I am dimly aware that I may be hyperventilating and turn to leave. It's too much. My hand is on the door when I see the handwritten specials on the chalkboard. A man is shoving into me on his way in, and before I know it, I have turned around. My mouth opens before I can stop it, and the barista is saying, "White chocolate mocha? That'll be $2.89."

I am 21, clutching the drink that brought my father and me closer, standing in the middle of the coffee shop, not quite sure what to do. I slide into a booth and stare out the window, watching people hurry by. I should be one of those people. I shouldn't be in a coffee shop drinking a mocha. I can almost hear my dad's quiet voice, a voice that stood out against the background noise.

"Just give it a try."

I lift the cup to my lips and take a tiny sip. The memories flood me, and I expect that a car will come out of nowhere. It doesn't.

I am 21, feeling memories overwhelm me. I ­welcome them.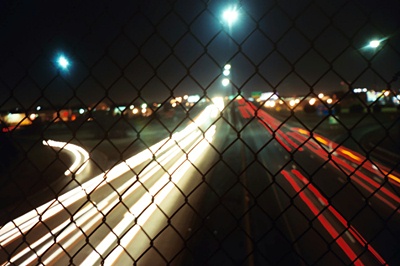 © Jordan L., Wichita, KS