A Free Expression
February 8, 2011
Then she started to dance.
She moved with such grace, it was as if the music itself had lifted her up and was gliding her along the room.
It left the room stunned and speechless. The mouths that cursed her full of jealousy and hatred were sealed shut by
smooth strokes of her body and the music.
Everyones eyes were upon her. They followed her from every en-pointe to pirouette. As she flew into a majestic leap,
the whole room was dazed; watching her like a dream.

As she finished into second position, arms and legs poised perfectly, the disappearing tune of the pied piper left the room
empty and silenced. Madame Puro as the first to break the dead silence, 'Bravo India! That was tres magnifique!' And
as waking from a sudden slumber, the other dance teachers and students applauded as if on cue. Indie bobbed a
curtsy and exited stage left towards the seats, knowing full well she smashed the audition and people could now treat her
as who she really is; Indie, the graceful dancer of many talents, and not India Moralis, daughter of Paublo Moralis; famous
and super rich business man.

Indie could now feel free to be herself.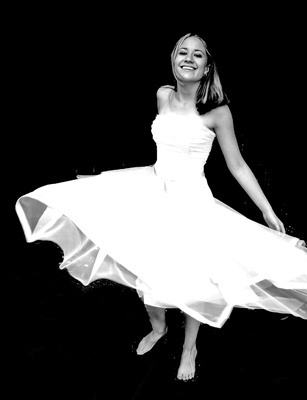 © Kara S., Walnut Creek, CA