Would It Kill You?
February 5, 2011
"Would it kill you to just use your head once in a while, Zoey?" Dante yelled. I flinched, and I suddenly became very interested in Rosie's left over crayons sitting on the dining room table. Dante didn't like that.
"Look at me when I'm talking to you, Zoey." He demanded through gritted teeth. I felt my cheeks turn red and slowly directed my eyes to Dante, his brown eyes hard. I gulped. One thing my oldest brother is good at is making me gulp. He always makes me nervous, twitchy. Maybe it's those brown eyes. You'd think they'd be warm, but no. He's the only person I know with cold brown eyes, always analyzing. Like now.
"Well, Zoey?" He repeated, waiting. I wanted to look back down at Rosie's crayons. At least they were kind of warm to look at.
"Heylo!" Dylan happily announced and I slowly let out a sigh of relief. Dylan was here. Thank God.
"Hey, Zoe." He ruffled my brown hair and I smiled, my anxiety vanishing in an instant. Dylan is like that; he can always make you feel warm inside. That's why I love him best.
"Ooo" Kyle snickered from behind the couch. I felt my cheeks heat up again, but this time out of embarassment."Looks like she got caught." He hooted.
"shut up." Dylan playfully snapped, chucking a plastic spoon at his best friend."My babay sister didn't get caught. Just a bump in the rode, right kid?" He laughed, wiggling his eyebrows before he turned around to dig in the pantry. I broadly grinned, but it vanished as soon as Dante looked back at me. his eyes were still cold, but I knew I avoided my punishment, at least for the moment.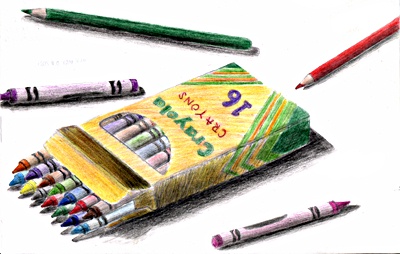 © Dana H., Wichita Falls, TX