The reality of life....
February 27, 2011
You see me and I'll smile. That's all you'll see, a smile. Nothing else. No pain, no worry, no emptiness.
When you ask me how I'm doing I'll always say I'm fine. I won't tell you about my tear drenched cheeks, or the throbbing pain from my freshly cut arms.
You would never have any reason to ask why I'm sad today, or why I'm not as talkative. Because you would never see that. I won't let you.
Why? Not because of pride, or shame or keeping my 'dignity'. But because you expect me to be the happy one. Only you are allowed to be upset. Only you are allowed to feel pain. Not me.
But that's just my life. You try to fit in too much and your always stuck in a place you never want to be. Mine is being the one people look up to, the one you go and get advice from. Not the other way around. Never.

So next time you see me, don't smile and expect me to smile back, don't ask me how I am and expect a cheery answer. Because now I'm going to show my true colours. Now, I'm going to be myself.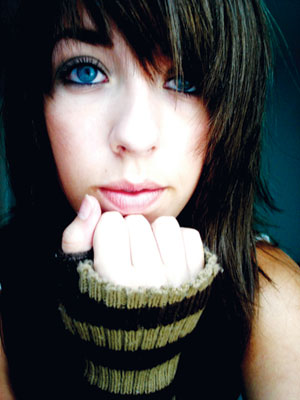 © Brit H., Peabody, MA