Victims of Fraud
April 21, 2011
A slimy, smelly fish landed in my arms, and I effortlessly tossed it onto the sand. I guess those are the skills you learn when your family owns the only fish market on the Pacific Coast for miles around. We live in the minuscule town of Birchville, California where nothing ever happens and life is just a boring blur. This town is so tiny that it's not even on Google Earth. Right now I'm helping my dad unload the newest shipment of exotic catfish from Japan. My name is Suzy and I'm an average 14-year-old, not very smart, neither plump nor thin, and have moose-brown hair that stays straight no matter how hard I try to curl it. Also, most people say I'm a bit on the frank side. Oh, and I have the bluest of all blue eyes.

"That's the last of them Suzy!" my father called from the other side of the boat.

"Finally," I whined, "Can I go to Lia's now?"

"A promise is a promise," he chuckled. "Go right ahead."

Immediately I bounded off across the soft pale beach next to my house. Lia has been my best friend since second grade, and seeing as it has already been two whole days after the start of summer vacation, and two entire days without seeing Lia, I have to see her instantly!!! Lia is weird, she's always… happy, and… bubbly. She's practically the same as me in every other way, except for the fact that she's Korean, has glossy black hair, hazel eyes, and is super thin. She lives all the way across town, so it takes a full two minutes to get there.

"Ouch!" I shrieked as I tripped over something lying in the sand. Looking back behind me I noticed a dark rusted dark green glass wine bottle glistening in the midday sun. Cautiously I picked it up off the soft sand. It was old, fragile, and had a huge crack in its right side. The date on the label said 1747, over 250 years ago! The bottle intrigued me, and as I observed it even more I noticed a wrinkled note curled up inside. Carefully I plucked out the parchment-like paper, unrolled it, and began to read out loud:

"A treasure to be sought is now yours to find. Look behind Steep Hill to find more treasures of this kind. Guard them carefully, watch your back. Some would do anything to give finding the valuables a crack." I whispered, wondering what it meant. I decided to tell Lia about it since she was always much smarter than me. As fast as I could I raced to the steps of her house, bounded inside, ran up into her fluffy pink bedroom, yelled, "Look!" and I thrust the bottle into her now open arms.

"Don't you realize what this means Suzy," she gasped after she scanned the note. "Antique artifacts, just like this one, are buried behind Steep Hill. They're priceless. If we were to find them there we'd be filthy rich. We'd be known all over the world. Hey… Steep Hill… wait a second! I know where that is! They mean Rocky Point! The name must have changed since the time this note was written. That's only a ten minute walk from the beach!" She leaped off the bed and started to jump up in down in excitement.

"Slow down." I soothed. "Are you suggesting we go to find the treasure?"

"Why in the world not? You have to have an open mind Suzy," she answered.

"All right!" I yelped enthusiastically. For the rest of the day we devised a plan about who would be in charge of what. Lia would get the directions to Rocky Point, and I would get the shovels and other necessary tools we might need to uncover the wealth.

At daybreak the next morning when the sun was just peaking above the horizon Lia and I met on the white, sandy beach in front of my house. Lia had drawn up a map that showed how to get to Rocky Point, starting at the beach, and I had brought two iron, three feet long shovels that we could dig with, a metal detector to find the treasure, and a wagon to help carry everything. Following Lia's wonderful artistic representation we got to Rocky Point in no time at all. Nervously I then picked up the metal detector and began to move it around a bit, hoping to find a trace of the riches.

"Beep… Beep… Beep," went the metal detector. Instantly Lia and I picked up our shovels and began digging feverishly. Before long the sight of decorated vases, ceramic pots, rusted coins, and tin and iron pots lay before us, along with other valuable artifacts strewn across the sand. Hastily we piled as much as we possibly could into my wagon and were off to visit little-old-lady Mrs. Jones, the historian in Birchville who knows everything about everything. Lia and I wanted to see exactly how much money our valuables were really worth.

"My, my, I am sorry girls," Mrs. Jones sighed in her deep Texas accent as she observed the artifacts we gave her. "I'm sad to say that you've been tricked."

"What?" Lia and I exclaimed simultaneously as we sat on the soft maroon stools in front of Mrs. Jones's mahogany desk.

"I'm afraid your victims of a well planned fraud," she stated. "These artifacts are nothing better than what you would find at a used items store. There are even company logos on the bottoms." She lifted up a vase to show us. Lia and I didn't say another word. Rather, we just got up and left. "Lia, Suzy, wait!!!" Mrs. Jones shrieked, "I didn't say that finding these was a waste. These just aren't artifacts, although they do look like they are. Perhaps you could open a one-day joke shop to sell fake valuables? I bet everyone in town will come to buy a trick or two." Lia and I stared at each other bug-eyed. That was perfect!!! Mrs. Jones may be old, but she has fantastic ideas!

The next day we set up a table on the beach with a sign in bright red marker reading, "FAKE ARTIFACTS." Before we knew it a line that seemed mile long was forming. Everyone thought it would be the ultimate joke to give someone one of them as a present. Even Mrs. Jones stopped by.

"See. All of that time and work wasn't a waste!" she commented after she bought her own share of artifacts and let the next person in line ahead. Soon the table began to look bare and forlorn, and we had sold each and every piece.

"Wow! We rose over $500!" I exclaimed as I counted up the money we had made after we cleaned up.

"No kidding," sighed Lia. "I guess finding those 'artifacts' wasn't a complete disaster. Don't you think Suzy? We actually did make some money off of them. More than I expected in fact!"

Lia was right. It wasn't a complete waste, but money wasn't the only thing we got off of them. We had gotten the adventure of a lifetime. You know how I said nothing ever happens in Birchville. Well… I was completely wrong. A lot happens in this little town of ours. I'm actually kind of glad those weren't real artifacts, because if they were we wouldn't have been able to learn how to make the most out of a tough situation. But I can't help thinking… what if they were real?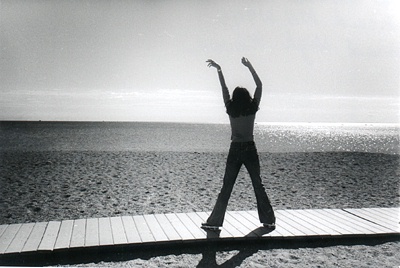 © Colleen F., Marblehead, MA