Hanging by a Ray of Light
May 26, 2011
The wind howled and moaned, rattling the windows and ripping the leaves from their homes. It whooshed down the chimney, almost putting out the fire's weak flame, as it scattered flakes of ash across the hearth. The old house began to groan and shake on its foundation, rattling the plates on the table. I clapped my hands over my ears as Lady, our cat, began wailing along with the dismal chorus.


It had been like this ever since Mama died. Dirty dishes were piled up a mile high, clothes and books were strewn across the floor, and the house was in complete disarray. Papa didn't stay home much. In fact, I hadn't seen him for days. He said there were too many memories, too many, like stepping on shards of glass every time he took a step.


Most days, I just sat in the corner, curled up in a ball. This way, I was protected from all the cold and dark nights, the ones that brought the monsters. I couldn't seem to find the strength to chase them away without Mama's comforting smile to guide me.

After awhile, hunger settled in, shooting daggers into my side. I didn't mind. It helped keep the sadness and loneliness at bay. And anything, anything at all was better than falling into that endless abyss of mourning, where blackness dominates and tears fall in torrents. The weak beams of light straining through the curtains were the only handholds I could find to keep me from spiraling into the pit of darkness. I could feel myself begin to slip away, teetering on the brink of collapse, and I knew I was going to fall in.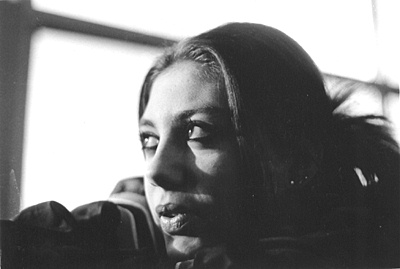 © Michael C., No. Massapequa, NY