That Fairytale Ending
June 6, 2011
I like Michael Reader. There. That wasn't so bad, right? Just a few easy strokes of my fingers on a keyboard, and the truth is out.

Such a simple, innocent act, but so much is changed. The fantasy I live in, the dreams I dream, are now worming their way into my pristine reality. When I see him, I see the smile that I imagined the night before in my sleep. I see his eyes, sparkly and blue, twinkling in the moonlight on a beach. I see his hands, holding my own, watching the clouds float past in the soft summer breeze. I see more than is really there.

So much is hurt, for I know that the chances of any of these fantasies are none. He'll never see me that way, this is certain. He'll never imagine me in a different light, never hope to see me in a different way. To him, I'll always be sweet, careful Kayleen. I'll always be the nice and silly, yet so confused and complicated, girl that sits next to him during first hour, second semester. I'll always be the girl who curses herself for ever falling for him, knowing nothing could ever happen.

The truth has escaped, and so are the tears that were restrained. How could I let this happen? It's ridiculous, absurd, even. I was always a smart girl, never one to dream too big or hope too high. Life has always kept my wishes within reach, within the grasps of reality.

Terrified, I'm wondering if I'll ever be over him. Maybe I'll spend my entire life liking him, wasting chances for adventure and travel, opportunity and experience, and most of all, chances to be loved. Chances to turn my fantasies of walking down a moonlit beach, watching clouds float above on a warm summer day, into my reality, my life.

I like Michael Reader. That tiny little sentence, spoken in irrevocable words, typed in indelible ink, or whispered in lingering thoughts, has the power to undermine my reality, tear it to shreds, and create a monster in my mind, laughing at my despair. That tiny, four-letter claim comes with responsibility, certain obligations I have, especially to myself. Obligations to live a life full of happiness, love, loyalty, and honesty. With the admittance of this little absurdity, I've shattered those responsibilities, and I'm desperately trying to recover the pieces, to reconstruct the meaning of those words.

It's not like I'll ever tell him. He'll never find out about my little secret! The glancing from the corner of my eyes, the blushes, the shy smiles, it's all a part of me he will never know existed. The dreams, the wishes, the thoughts; they'll always be kept locked inside my heart, never to escape. And the worst part is, I'll always secretly wish and dream that he has secret thoughts locked away, too, despite the fact that I know he doesn't. I'll always be waiting for that fairytale ending, unable to ever start a beginning.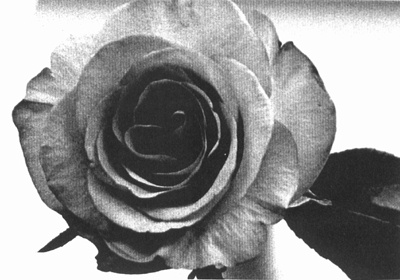 © Liza C., Seattle, WA