Intrigue
July 27, 2011
With her long hair blowing in the breeze, red lips, and dark shades on, I thought that she was the epitome of glamour and girl power. We had both stopped in the two adjacent lanes at the red light. She grabbed my attention in an instant. It would have been hard not to notice her in that red Mustang convertible. The top was down, so I got a really good look at her. Long, luscious locks the color of the golden hills of California were blowing back, showcasing her pale porcelain complexion, high cheekbones, full red lips, and straight, sharp nose. The dark Gucci sunglasses were shiny, so I couldn't see her eyes.

I thought, "Wow! Talk about lots of attitude." She sat perfectly erect with both hands on the steering wheel. Tapping a finger impatiently, she glanced for a moment in my direction. Her presence exuded a feeling of danger, adventure, and fire. I imagined that no man would be able to stand in her way; at least not with her wearing those sunglasses and Burberry trench.

I wondered what she would be like without any make-up, designer coat, and aviators to disguise herself. Would the mystery vanish? Would she seem like everyone else? Maybe I wouldn't have paid her any attention.
As the way things were, though, she sure did look smokin' hot. But to my dismay, sixty seconds later when the light turned green, she zipped away.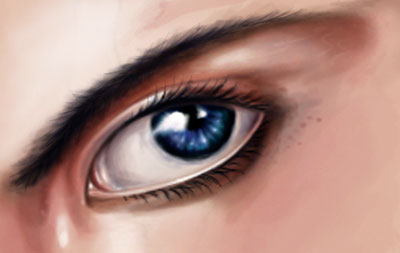 © Raul R., Monte Vista, CO