Paper
August 30, 2011
The only thing that understands me is paper. I know this because it listens to my words without telling me I'm wrong. Paper doesn't tell me to move on, that I can do better – then claim that it does understand! Like some people.. but I won't go into that. No - this is about paper.
It isn't necessary for paper to reassure me that it understands. For my paper knows how I feel and that is enough. Paper is a good listener, and everyone needs someone to listen. Whether the listener is inanimate or not.
I consider paper to be my friend, or even a companion? Paper is always there for me when I need to express myself. Therefore – paper is my companion.
I can empty my thoughts of all emotions and fears onto paper without the constant worry of it laughing at me or calling me stupid.
I can trust paper. I know it won't tell anyone my secrets unless I tell it to. Paper is everything that I look for in a friend. But paper being the only one with all the qualities. People ought to be more like paper.
Not enough people appreciate paper the way it deserves. Where would the world be without paper? I know one thing for sure - I'd be without a friend.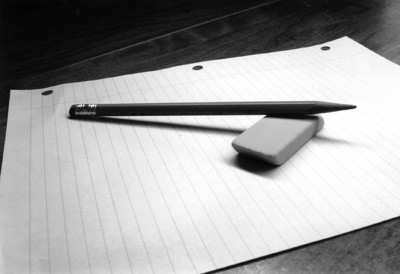 © Michael H., Mildford, CT