Dear Little Sis
September 4, 2011
Dear little sis,
I've been sitting here for 20 minutes trying to come up with an opening to this letter. But it's hard to concentrate when there is gunshots going off every 3 minutes. I really wasn't expecting a letter from you baby sis, I really wasn't. I thought you would never forgive me for leaving you alone with mom and dad, I know how protective they get. You need to understand that what I did wasn't to get out of that horrible bleak house, it was to find myself. I know you may not understand now, but someday you will. And so, when they called out my name and told me I had gotten a letter, I was a bit surprised.

When I opened the letter and saw 'Dear big bro' I swear I could've cried, but I didn't, you see it's hard to show any weakness when you are a part of war. To show weakness would like be showing a sign of wanting to die. No, in war you must be strong, or else you won't survive. I've been trying so hard to survive, you have no idea of how hard it is here. I am in the middle of a desert land and every second I fear for my life. I fear that I won't be able to come home and see your smiling face again. The last memory I have of you, little sis, is not a good one. I remember you wouldn't look at me, tears were running down your face and you wouldn't stop shaking. I remember how I told you it was going to be okay, and then I hugged you and walked through the security gates at the airport. It broke my heart when I heard you ask Dad if I would come back. He said of course I would come back, but he didn't know that three of my best friends died within the first month.


I've only been in war for three months now but it feels like I've been here my whole life. I need you to understand that if I make it back home, I won't be the same. I'll have changed, much more than you will ever know. You can leave the war, but the war will never leave you. Things I have seen here little sis, will scar me my entire life. I have seen strong men shot down, right in front of me, I don't want to scare you, but I have to tell you, I have killed more enemies than I can even count. Every time I try to fall asleep, I see their faces and I know they will forever haunt me in my dreams.

This war isn't going well little sis, we have lost a lot of great men and we have lost even more souls. After you have witnessed war, you can never go back; you can never forget the landmines and the grenades. I please remember sweetie, that I am not trying to scare you, so when you read this letter, please don't get upset, every time you feel like you will cry, just remember that I am okay, and I will hold you in my arms once again. You asked me how I felt, well I am going to be honest, I feel sick every time I go out with a loaded gun. One second, one minute could change my life forever. War, is not a safe place and the minute you stop wanting to live, you will die, either mentally or physically.


I have to go now baby sis, but I will write again soon, I swear to god I will even if it's the last thing I do. Tell mom and dad that I am okay, and I love them. I love you all so much, much more than you know, I still have our family picture from my graduation day beside my bed. I look at it every time I begin to miss you. I miss you and no matter what happens, I will forever love you and you will always be my little sis.

Your big bro,
Kris


Kris sealed the envelope and walked over to the post station. He walked slowly and his hands were shaking. He was scared for Annabelle to read the letter, she was only fourteen, still a child. He wasn't sure if it was right to send this letter to her, a letter full of hidden scars and hurt. Annabelle was his little sis and he wanted to protect her from the war, but to do that he had to tell her what happened when you went to war. He put the letter in the post box and began to walk back to his station. He went the long way to appreciate the soft air and to try make himself stop crying. His body suddenly went stiff. He had stepped on a landmine.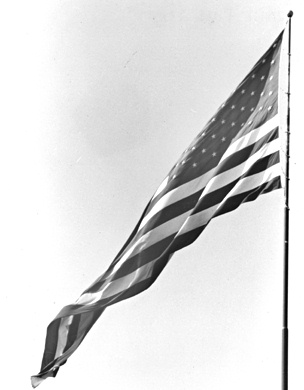 © Lauren B., Highland Village, TX