Kiwi Link; Introduction
September 27, 2011
If you ever find yourself in Louisiana, and you're wandering aimlessly around from town to town without any direction or clue, drive yourself down the road a little, past the barns and the plains, and you'll find yourself in the center of Rosedale Hill. Deep in the humid, muggy center of Louisiana, in a town off the corner of High and State, a little cluster of houses stand. Little puffs of smoke blow out their chimneys in the winter, and thin garments hang on the clothespins on each and every lawn in the summer.

And there, outside the fourth residence on Prosperity Lane, a faded mailbox leans crookedly against a tree. Barely visible beneath the cracked paint, you'll just be able to make out LINK written in swirly penmanship. The prettiest little house in Rosedale by far, with red brick walls and a bright yellow door; Mrs. Link is surely cooking up some beans with rice in the kitchen. Mr. Link, perhaps, is driving home on the bumpy road, exhausted from another listless day at the office.

Kiwi, without a doubt, is rocking back and forth on her swing set. Her hair in pigtails and her feet high up in the air, her head titled back as she laughs at the sky, she's got absolutely nothing on her mind but this precise moment.

A petite girl of nearly 5''2, with a mile wide smile and a laugh like tinkling wind chimes, Kiwi's eyes glitter brighter than the night sky. Never has she ever left her little hometown of Rosedale Hill, but she sure as heck plans to.

At first glance, you'd instantly feel warmer. A tingly feeling would overcome you, making you suddenly aware of everything around you—the air, the way the leaves snap and crackle under your foot like crisps, the sun just setting beyond the church's steeple. Maybe you would even pinch yourself, to make sure you're not dreaming.

But when the girl goes back into her house, sliding off the rubber seat and bounding through the door, the essence of her would remain. You would still feel her presence, her warmth.

Why, she wouldn't be gone at all.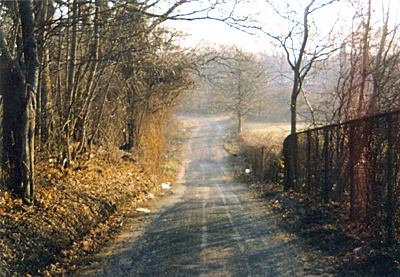 © Cameron C., Milford, CT