Society Wins
October 20, 2011
A Tuesday like every other Tuesday. Her alarm clock made the same beeping noise it did every other day of the week, and with a bit of willpower she turned the alarm clock off and dragged herself out of bed. The jeans she pulled on had a stain of spaghetti sauce from yesterday – but it was alright. Jeans are jeans, spaghetti stain or not, she sighed. On went a T-Shirt, and the jacket with the stubborn zipper that she fumbled with as a piece of toast went into her mouth.
Locking her apartment door behind her, she descended the many flights of stairs and got inside her faded blue car, falling apart like an ancient carousel at an abandoned carnival. She shivered in the stale air of the night that occupied the car, and with the heater long-broken she zipped her jacket as high as she could. She did every morning.

As she drove into the city the sun peaked over the horizon, making the frosty windshields of every car sparkle. In a line of three tired cars, she waited at an espresso stand for her morning cup of energy. Considering her weight was not as non-existent as the models she saw in her Cosmo magazine, she ordered a nonfat latte.

And her little mistake was not glancing to the left again as she re-entered the flow of traffic. In just a few timeless seconds a car slammed into the driver's door, and her life was taken from her faster than fingers can be snapped. Within minutes a crowd had gathered, eyes glistening with tears and hands covering their faces to hide the pool of blood that was now lingering among the dirty street.

And her latte sat there in the cup holder in front of the stereo. Now society had exactly what they wanted. A woman who was so empty, so skinny, that she was barely there. And now she simply wasn't there.

And in the grand scheme of things, nothing changed. There was simply one less person in a world of many.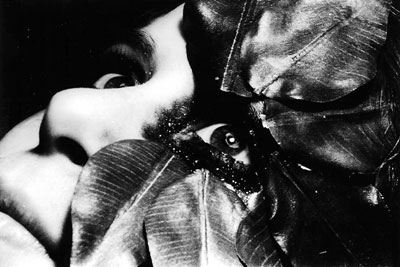 © Marissa S., Westminster, CO