Painful goodbye
November 15, 2011
How could I say goodbye to someone I loved with all my heart and I would give up life for? Someone who has never been close to living a normal life and may never have one? I stare at you as I scan your features.

Your smooth bald head reflecting the bright hospital lights. Your breath like tiny silver Christmas bells that soon would stop ringing. Your skin so white and delicate it was like paper. Your lips were so soft and pink like the elegant petal of a rose.

My eyes start to sting as tears start to form as I start to imagine my life without you. I tried to remember our fun and great memories but we barely had any. All my life it had been sacrificing everything for you and it was worth it. You were all I had left and I knew all you had was me.
The beeping of the machine was a punch in the gut to me. I went up to you. I tried to live every single living second left with you. I poured my heart out to you and even though I knew you couldn't hear me, It was still comforting. I bend down my head to kiss your delicate head. Your head so soft from all the chemo. I felt my tears pass down from my eyes all the way down to your cheek. I could taste the salty tears on the tip of my tongue.

I knew you were gonna die here and know but I couldn't bring myself to say goodbye. I had given life to you and if I could stop this from happening I would. I wanted to see you grow up, life your life, have a family and forget about your past.

The heart monitor started to slow down. All of a sudden, the beeping stops. My world dissolves as you leave me. All around me, the room goes black as I fade away knowing that now, I had lost my whole world.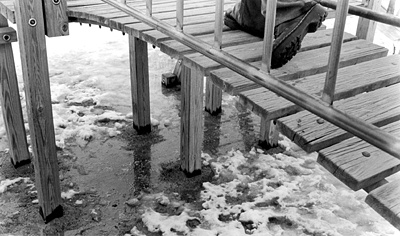 © Rebecca S., Marblehead, MA