Pull / Push
January 13, 2012
FOR JUSTIN G.

She sits alone in a bookstore café on the corner of Robertson and Dandelion, craving a divergence from her hectic life. A man enters the shop and plops down on the adjacent stool, simultaneously writing in a ledger-book. Her eyes dart for a glimpse.

His black hair is streaked with red, a tattoo of a pentagram emblazoned on his arm – he is a man of eclectic tastes, and she infers that he has dabbled in darker practices. He wears a spiked silver earring; its ugliness repels her, but she cannot discount its grotesque enticement…

"Drink?" asks the barista, his tone austere.

She blinks. "O.J., please."

"Orange juice?"

"Yes."

"Ew," says the man next to her. He dots his sentence with a semicolon and exits.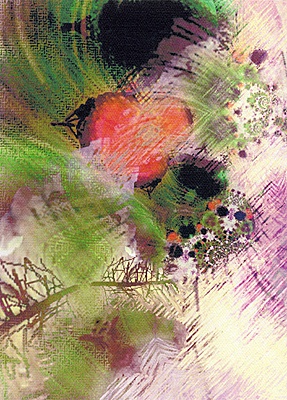 © Ashley P., Galesburg, IL