It's Actually Easier Than it Looks
January 17, 2012
It's actually easier than it looks, trying to avoid everyone and everything around me. After years, and years of being misunderstood,
misjudged, and mistreated, I can't take anymore of this world's cruelty. Yes, sometimes I do feel alone. So alone, afraid of love, knowing it's the
only thing that could break, crush, or tear my heart apart. Afraid of friendship, or just knowing anyone in general, knowing that I can never
trust anyone, again. I've never had a true friend. Always been used, lied to, and judged for who I am. Afraid of trust, remembering that
everything my "friends" have ever told me was a lie.. Last year, when my boyfriend told me he loved me and me only, sure I believed it,
was it true? No. There are many things I am afraid of, how about I just say the whole world. Yep, that will work.

I'm afraid of death, I can never stop wondering "how will I die?", it is always on my mind... And it scares me. I'm afraid of diseases,
knowing close family members who have died of cancer. Yeah, a couple years ago I loved watching shows when people died, things blew up,
and people got hurt. Just for the action, you know? Now, remembering all those nights I cried myself to sleep, all those scars others or I have left
on myself, all the deaths I've dealt with, the drama, that is MY life. I am scared of my own life. Dreadfully waking up in the morning, knowing there
are people I have to deal with, most likely fights I am brought into. I just can't wait for the day to be over. So I can finally be locked up in my room,
for the rest of the night.

Being afraid of everything, and avoiding everything, is not easy. But it's easier then taking risks. Taking risks to get your reputation
ruined, taking risks to get your heart ripped out of you and shattered right in front of your eyes. My heart, practically stuck inside me, for no one else
to take or claim, I am ready to be that quite girl, always alone. I am ready to give up love, friendship, trust, loyalty, anything. I know I'm just done. With
everything, everyone. And I will learn to ignore those rude comments that people don't care say to my face, or maybe they do. I will
learn to take critique well, to realize that no body is perfect. Because as long as I stay to myself, no one can hurt me, but me.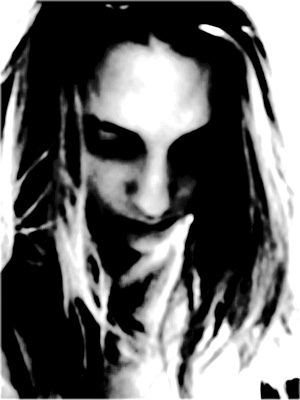 © Maria B., Boston, MA