Test Takers
January 27, 2012
She could hear the sound of her neighbor breathing. It was that quiet. She gently tapped her pencil against her paper. It made no sound. It was like God had put every sound on mute. She wanted to look up and to the right so her best friend and she could exchange bored faces. She turned her attention back to the test and retried the problem she was stuck on. It was no use. She skipped it and continued to the next. It was as confusing as the last one. She sighed and started doodling on the edge of her test paper. A tap on her shoulder made her look up. Her teacher was looking at her paper frowning. She shook her head no and walked away. The girl sighed again and made another attempt at the problem.


He quickly looked at his neighbor's paper. She was a freaking genius. In one hour already she was almost done. He sure was glad he had chosen to sit beside her. He smiled to himself and guessed on the next problem. With his luck his neighbor's answers he could at least score a low c. That was fine with him. As long as he passed this class, his mother could get off his back. He peeked at her paper again. This was too easy.


Ms. Crans walked around looking for cheaters. She knew there was at least one. There always was. She looked down at one of the daydreamers and saw that she was doodling. She gently tapped the girl and shook her head. She walked away. She walked through the aisles to her seat when she saw one of the boys looking at his neighbor's paper. She sighed. She hated taking a paper from a kid and giving them a zero but she had to do it. She turned and walked toward the kid. She was about to ruin his day.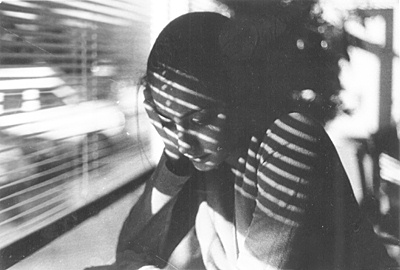 © John O., New City, NY