Carried Away
May 30, 2012
I watched silently, horrorstruck by the cruelty of people. Tears slid down my dirt-stained face and onto the restraints that cut deep into my wrists without mercy. "Please, Please," I gasped between sobs.

They ignored me. No amount of pleading could resurface the good in their brainwashed minds. Now, I was forced to watch the last piece of my grandmother drift away in the hands of two undeserving government workers from our dictatorship.


My grandmother's two vases, the ones she had loved so dearly, were being carried away. As a child, I had spent hours in front of her warm fireplace on chilly days, contemplating why she loved those vases so much. Now, it hit me. The dark sea of blue slowly slid up the form from the base, into a vast sunset dotted with fire-red and golden clouds. Just looking at it sent you plunging into that tranquil sea.

Now, all the memories that the vase held were being whisked away, leaving me empty-handed. The door swung behind them, separating me from my grandmother forever. I stared down at the binds on my wrists, but I did not struggle to break free.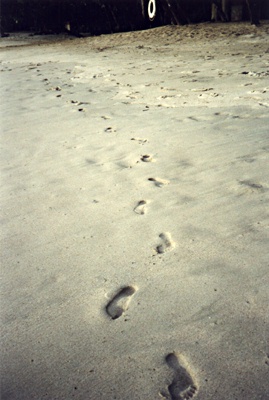 © April W., Rogersville, MO