Fighting Depression
July 27, 2012
The sun shines down brightly. Children play outside, laughing. A storm is on the horizon. 'Oh,' the sun says, 'nowhere near here.'

The children are laughing still. Moms put sunscreen on their little darlings and send them off. A stray storm cloud rolls in from 'nowhere near here' and blocks the sun. The children look up and start to cry. Moms gather up the kids and prepare to go home, to retreat from the storm. 'Hey!' the sun yells, 'What's the big idea? The kids were having fun outside and you ruined it!'

The storm cloud just smiled an evil smirk. 'Fight me,' he said. So the sun gathered up the little heat it could muster. But the storm cloud wouldn't go away with heat. He tried to burn the cloud, but that didn't work either. The sun was starting to feel defeated; all the kids were leaving and the sun was left to face the cloud alone. This upset the sun even more until he started crying tears of his own. That's when the cloud got even bigger. The sun finally realized that he couldn't cry; in order to defeat the cloud he had to be bright and happy. So he wiped away his tears and thought of the happiest thing in his life – the children laughing and playing beneath him.

The sun instantly became happier. Each new thought of the happiness he brought the kids made him shine even brighter and soon he was the brightest sun he'd ever been.

'No!' the cloud cried. 'It can't be!' The sun's powerful rays cut through the cloud's gray vapor and shone down on the children. The cloud went away reluctantly, cursing himself. The children laughed and cheered for the sun had won. They went back outside and played all day long. The sun had never been happier.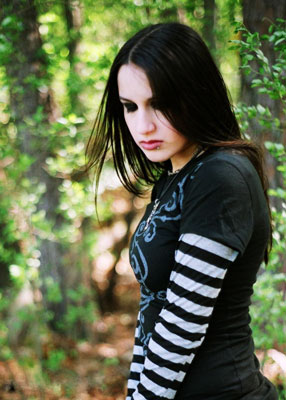 © Rebecca B., Marietta, GA