His third funeral…26 inches in front of me.
August 20, 2012
The wet grass under my feet is tickling me toes. As it is glistening greenly in the sun, the trees sway shady on top. A warm summer breeze.
What a beautiful day.
The sky spotless, almost painted. But none of these receive my heart's attention;
NO…26 inches in front of me…there he is resting, his body lying; peacefully…I hope. He's covered with flowers I found by the road. (My memories so rare, so scarce). It's been about eight years since I last saw him and about two since I last saw him in this state of life or death, if death isn't part of life. All I cannot comprehend at that weird moment of truth is my mother explaining: " When your little sister is 19, he'll be gone. Entirely.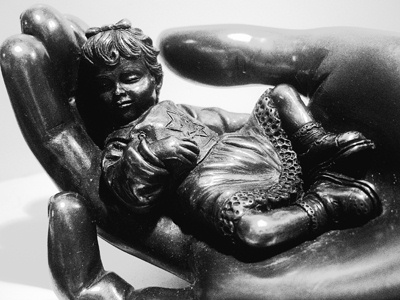 © Dat L., Worcester, MA