The Invisible Girl
September 20, 2012
I'm no one special. I'm invisible, really. I get decent grades, I'm the "smart" girl that could get straight A's "if only you'd put in the effort". Really, no one notices me. Not even the teachers that write the little 05 comment on my report card that means "A pleasure to have in class". Sometimes I'd like to stand up and scream "Does anyone even know I'm here?"
But I don't scream and they don't know. My voice isn't made for screaming, it's too soft. I'm not fit to be noticed, I'm too pale and awkward and small.
I'm the girl with braces and acne and glasses. The kind no one talks to. I think I would be cute if not for those three things. I'm not ugly; I don't think do. However, I'm not beautiful either. I guess I'm just average.
I'm a target for bullying. Not the melodramatic bullying like in movies or TV shows. The quiet kind. The weird looks in the halls kind. The snickering at my beat up tennis shoes and baggy clothes kind. That kind.
I can't talk to anyone without them making weird faces and saying I'm awkward or weird or crazy. Especially those of the opposite gender.
My weak ankles don't make it much better. I usually manage to fall on or in front of the handful of actually attractive boys at my school and all they can do is smirk and keep walking. Sometimes they even look at me like I'm some pitiful animal.
Which is what makes what happened today even weirder. I was outside by myself, as usual, at lunch and one of the cutest guys at the school sat down next to me. I had just gotten laughed at by some of the girls in class and, I admit, I was crying a bit. I turned away from him so he couldn't see it but he tilted my head toward him and he kissed me.
I thought maybe he did it for a dare, something like "I dare you to kiss the awkward, clumsy, quiet girl." I was getting mad at the idea, but he kissed me again.
He kissed me... He actually kissed me... Twice!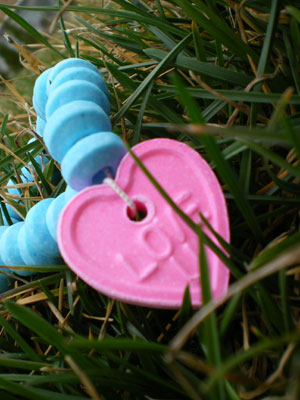 © Jennae P., Kennewick, WA