Stars Are Stupid
September 25, 2012
I'm sitting in the sand, bundled up in some of my dad's old sweats. Its almost eight, the stars are out. I'm sagging the sweat pants to cover my freezing feet. Some of my friends are around the fire, singing their happy praise songs. Another is still down in the bay's rippling liquid ice. Some of the adults are sitting elsewhere exchanging stories.

I lay back and look up at the stars. Stars are stupid. I don't know why people like them so much. They're gigantic balls of fire and constant explosions, yet people think they're romantic. They're unimaginably far away and take many years, maybe hundreds, to be seen on Earth. In fact, most of the stars we see are already dead. Yet people peg their hopes and fantasies on them. You only see a small part of stars from Earth, a fraction of the light they really produce; no one can see their full potential from our planet by just glancing up. Yet people want to be them. Stars are stupid.

In a way, I'm like a star.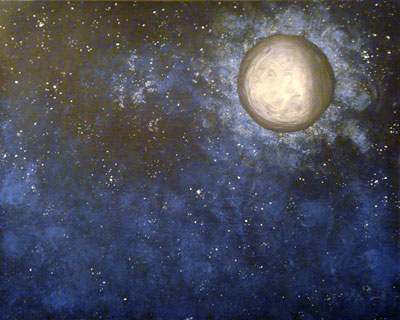 © Allison H., Vancouver, WA