Rachel's First Day
May 30, 2013
Rachel Martin, the quiet girl who liked to read a lot, that's how everyone saw me. I wasn't like the other girls, I didn't like to socialize or gossip, I just liked to read, and imagine how it would be like to be one of the characters in my novels. To be admired by a deep, sensitive boy who was really genuine, and to be one of the cheerleaders. My dreams were stereotypical, but my reality was far from it. I'm not a tomboy, so much as someone who never really got a start socially.

My father worked as a game designer, he worked for Santa Monica and they had just given him a new project. That's when he told me we were moving, he didn't ask me if I wanted to move, he didn't ask how I felt about moving, no, just "Hunny, we're moving,". It was fine, I didn't like it here anyways, and moving would give me a chance to reinvent myself. When we got to the new house, it was very... Different, to say the least. Where our old house was big and roomy, this one was small, cramped, and boring. I didn't really care though, it's not like I needed the space, just a good shelf for all my books.

I never understood how one could be excited for school, its just a stupid building with a bunch of noisy teens who barely ever picked up a book, and when they did, it was for throwing, not reading! Today however, today is going to be different, today I'm going to talk to people, today I'm going to make friends and socialize and gossip and talk all that nonsense that the other kids talk. My plan is sound, when I get on the bus, I'll set next to someone and start talking to them about something in recent pop-culture like Justin Beiber or Twilight or something. I had been studying the night before so that I would not sound completely clueless when talking to others about it.

I stood outside, the cold biting at my nose, but I barely noticed, I was too warmed up with anxiety for the day that lay before me today. When the bus finally arrived, I remembered the plan, sit next to someone and talk to them, today was my day to make friends. After this day, if I still had no friends, that would be it, because nobody wants to be friends with you after the first day. I rushed over to the bus and ran up the steps, nearly tripping, but catching myself last second. After that embarrassing display, I tried to find a place to sit, when I realized, this bus is far too small for a high school student! How can any of these seats fit two people?! "Relax, relax, your ability to adapt is vital, now sit down before you look like an idiot just standing while the bus driver takes off." I though to myself, coaching myself. I sat down in an empty seat in between a boy and a girl, and across the isle from 2 boys and a girl, the perfect social spot. I grinned to myself for my cleverness, but then that grin quickly faded as I realized that nobody was talking, no socializing of any kind. I swiftly found the error in my plan, either everyone was too tired, or too busy listening to music to talk at all! I just sat back in my seat, my heart sinking, feeling so thankful that the lights weren't on, so nobody could see just how red my face was.

I closed my eyes, resting from the set-back, recalculating, reevaluating my situation, would the rest of the plan still work? Suddenly we the bus came to a stop, and we had arrived at school, it was a average-looking school, nothing really stood out about it, except for the fact that it was surrounded by beautiful scenery, but so had like 3 other schools I had been to, so this was nothing special. I immediately got up as soon as the bus stopped to get out, but to my embarrassment, I was the only one. It seems that we had to wait until a certain time to get out of the bus, again, I was thankful the lights weren't on, as my face flushed. I sat down again, apparently, nobody had really been paying attention, or had even noticed me get up, but I couldn't risk another slip-up, I had decided that the best way to go would be to follow everyone else, that way I couldn't possibly mess up. The lights turned on and the bus hissed, as the doors opened. One by one, everyone lazily clamored out of the bus, me being the last out.

The crowd lead me to the cafeteria, which was actually pretty unique considering that it was also the lobby. I stood in line for breakfast, it was a long line, but it seemed to move along quickly enough. I was about to grab a tray when some guy cut in front of me! I didn't know what to do, if I just let him cut in front of me, then others would do the same and I would never get my breakfast, and how exactly would I tell him not to cut? 'um, excuse me, but I exist.'? No, I would just have to take it for now, luckily nobody else cut in front of me, so that was an up side. Now with the predicament of where to sit. Since I didn't know anyone at all, the only choice I had was to sit down at some random table and hope they didn't shoo me away. Fortunately for me, the people I sat with were nice, and they talked to me, but something kind of prevented me from talking back. Could it be? My old habit of not talking to anyone has become a permanent thing? I couldn't even get my name out, I was afraid I would say it wrong and they would laugh at me. Then it struck me, I hadn't said a thing all morning! Not to the people on the bus, not to the guy in line who cut me, and not to these people who were talking directly to me, all I had been doing is nodding and hoping for another opportunity to speak, and every time one came up, I would let it pass and wait for another.

I had had it, enough was enough! It didn't matter if they laughed at me or not, I was going to state my name! I was going to say it loud and proud, and with all the dignity I could muster, yes, they were going to remember my name! I opened my mouth and suddenly the bell rang, and everyone evacuated the table and left for their classes, leaving me at the table with my mouth ajar, about to state my name proudly, but instead, I just closed my mouth and got up and went forth to find my class. "It can't be this hard..." I thought to myself, "All I need to do is say my name, and start to converse with them, then everything else will come naturally." I held my chin up high, brushed the hair out of my face and smiled as I entered my 1st period class. I had world history with a Mr. Kemp, I walked in and looked around at the people sitting together, talking with each other. I carefully chose a seat, analyzing to see where I had the highest success probability to strike a conversation with someone. I sat down in a seat surrounded by girls, with one boy sitting behind me. There was no way I wouldn't be included in the chatter. I listened in as they talked about Twilight and thought, "this is the perfect time to put your new-found knowledge to use!" As I opened my mouth to ask if they were on team Jacob or team Edward, the teacher silenced us to start teaching. I sighed and closed my mouth, taking out a notebook.

It pretty much went on like this until lunch. When it was lunch time, I quickly got my lunch and looked around. I happened to see one of the girls I was sitting with this morning, I walked over to her and sat down, brushing my hair out of my face. She greeted me, and I froze up. This is it, the moment I had been waiting for, my first friend of the school year, yes, this is my moment. I greeted her with a simple, "Hey, I'm Rachel." She smiled and we began talking about twilight, and although I personally never found the attraction to the series, she did make some excellent points as to why it was such an amazing series. When I think about it, my fantasy of being admired by a deep, genuine guy, really could relate to the relationship between Edward and Bella, but I wouldn't like my guy to sparkle. I smiled at the thought of my future boyfriend sparkling then I giggled. Me and my new friend, Trish, talked about how we would react if our boyfriend was sparkly, and we giggled and we enjoyed our lunch until the bell rang.

As I left the lunch room, I smiled to myself knowing that when I came back to school tomorrow, I would have a friend, someone to talk to and laugh with and think up of silly things with. The last 2 periods of the day flew by, because I had already made a friend, I didn't really have to try so hard with other people. By the end of the day, I had made 3 friends; Trish, Sam, and Andrew. Now that I had made friends, it was time for part 2 of my plan, to find a boyfriend... Oh boy...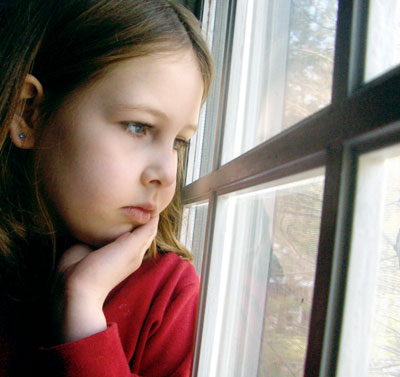 © Dana D., Gansevoort, NY