Time For Goodbye
July 3, 2013
With a heaving heart and bloodshot eyes Becky writes. She never wants to leave, but knows she doesn't belong anywhere in this world. She signs the note, then reads it over... "I don't see the point in walking, breathing, or living anymore, so this is my goodbye, but I know that where I am going will accept me. Daddy, I love you."
She picks up her father's favorite belt and kicks the chair out from underneath her.
The last thing she sees before her world goes black is her mother's shinning face. Soon she thought, I will be with her, at peace.
Her body hung there, her face almost looked happy. She was finally free of pain and fear of judgement.
Soon the neat handwriting becomes ink splatters. Her father looks up, deafend by silence and blinded by tears, he is alone.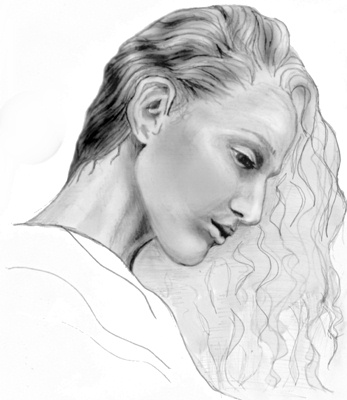 © Danielle H., Anchorage, AK