The Old Record Shop
September 14, 2013
I walk into the shop with a shrill ding! It's quiet with no one at the cash register and no music playing at the background. I can taste the newly settled dust in the back of my throat. A thick, musty scent clouds the air.

An old Beatles record sits on the back counter. I pick it up, the iconic 'Abbey Road' picture wrinkled and yellow with age. The vinyl is still inside, yet too dusty to be played. Whenever we tried their voices came out static-y and warped.

My husband didn't know why I never threw it out. He said that it was too old and it was taking up space among the good records. What he doesn't understand is that it was the first record to grace the shop, a record that even my grandmother wouldn't part with it. My grandmother was very sentimental soul.

I stroll through the aisles, grazing my hand across each record, some from when the shop began, waiting to find a home they would never have.

When I get to the As, I pick up a copy of AC/DC's 'Back in Black'. They were once very popular, so my grandfather, though he absolutely hated rock bands and generally any modern music, bought a surplus of them. Now there was around fifteen copies, all huddled together in near mint condition on a wire shelf.

My mom had a secret crush on Bon Scott, the main singer. She never told anyone.

I walk to the Beanbag Corner, a name my mother had coined. Here on these lumpy cushions my mom and dad had their first kiss. Old green and black beanbag chairs litter the ground, matching the faded decor.

The beanbags were stained and nasty but my mother had always insisted on keeping them. I saw her sometimes, sitting on one of them when she thought no one else could see.

My dad proposed to my mom in front of the nearby shop window. The glass is brown and in desperate need of a good wiping, but I can still see the dogwood tree that my grandfather planted the day the store was erected. Now it was going to be torn down.
I remember climbing the tree when I was little. I almost fell off and into the streets and my father yelled at me. I was mad at him at the time, but now I know he wanted the best for me.

I leave the window and return to the aisles. They look peaceful, just sitting there, small circles that had so much potential. And they reached it. The vinyl changed the music industry forever. But now times have changed and we've moved on to better things, sadly.

I pick up another record. 'Momentary Lapse of Reason' by Pink Floyd was the first album that I truly fell in love with. My copy was lying somewhere in my house, tattered but well loved. It was given to me by my mom since she wanted to get me into classic rock. I played it way too much to be normal.

I walk outside and paste the red FOR SALE sign on the door, covering the ugly marquee that had been painted on by my grandfather's friend. The rest of the family thinks that my granddad could have done better. Still, he was proud of the singing mermaid on our door and that's what mattered.

The giant red sign that once spelled out 'Livingston's Records' proudly was now lying on the ground with no emotion. Trash day was Wednesday, so it would remain on the ratty street for two days before being picked up.

My husband arrives, his truck bed clean and ready for us to pack everything inside the store into it. It's a hard job, putting more than fifty years worth of memories down into a simple truck, but we finished it.

I shut and lock the door, then get into the truck where my husband waited. Slowly, as if in a funeral march, we ride away from the record shop that built me.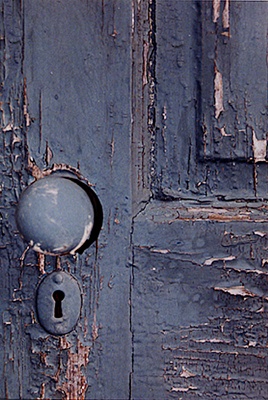 © Samantha H., Savannah, GA