I Can't Handle This Anymore
September 21, 2013
My mother has a fur coat. I don't understand why. Doesn't she know that innocent animals had to die?

One day, I took the fur coat while my mother was out running an errand. I tore out of the house faster than a NASA rocket launch. Oh, wait, NASA can't afford to have rockets anymore.

I sprinted through the endless streets confused with blurry vision. I wasn't like anyone else. Nobody would be able to understand.

I was so thirsty and my throat burned. I ran back to the house to quench my thirst. But I couldn't.

I was still crying, clutching the heavy coat in my arms. I was so thirsty, but then I remembered that there were hundreds, maybe even thousands of children in Africa that were thirsty, too.

I went outside again, to get some fresh air, to clear my mind. Then I remembered I couldn't breathe. The air was gone. Smog had entered my lungs instead.

Where has all the sense in the world gone? Disappeared with the rest of the rain forest?

I can't handle this anymore…can you?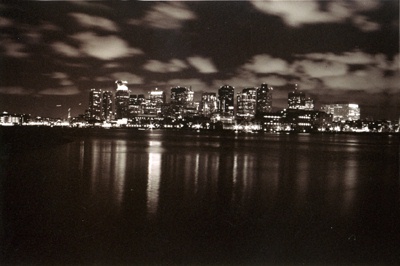 © Hoang P., Rochester, NY