The Other Side of Depression
December 29, 2013
The little child stands on the balcony, concentrating on his breathing. His lungs expand as air fills his body. They fall as air is pushed out again. The little child closes his eyes and focuses on his heart beating. Blood rushes from the organ, racing around his veins and filling his body, only to return to where they started again. The little child concentrates on the trillions of nerves in his skin, and how they prickle and shudder against the brisk wind that blows against his entire being. He opens his eyes and thinks of his entire anatomy, ponders how magnificent it is. He begins to tremble uncontrollably at the sight below him. It has all become too much.

Thoughts rush through his head. How many stories is this building? How high up am I? The anxious ideas continue until they turn into a monster. Does anyone even care about me? Will I ever be okay again?

And with that thought, the little child makes his decision.

Five stories below and in a small hallway, the little child's mother knocks on the door to her son's bedroom. It is time to tell him goodnight, turn off his video games, and close his curtains, something he always forgets to do. She knocks a second time and says his name.

"Marcus?"

No response.

She opens the door and walks in, surprised to find it empty. She walks around the room and finds a note on his desk, amongst the candy wrappers and the sheets of homework. She picks it up.


Mom,

If you are reading this, I'm sorry. I couldn't take it anymo-


She falls to the ground and lets out a sob, an animal-like noise that she has never made before. Panic floods her. Hurt floods her. She can't feel, she can't breathe. Tears pour out of her eyes, fall on the paper, soak it so the ink is smudged. She heaves and lies on the ground. All she can manage to choke out is no. No, no, no. No. No. No. Her little boy.


It is two days later when Paul and Ruth sit at their desk when they both get a note from the counselor's office. They walk in... and know. They know the news they are about to receive. Ruth breaks into sobs that she can't control. Paul just stands there. He can't do anything else. The counselor offers a box of tissues, as if that could fix everything. Ruth doesn't even notice- her world is falling apart before her.

Did the little boy know that his sister, in college, would be so effected by her brother's suicide that she would drink heavily every day until she ended up in the hospital? Did he know that his mom's best friend would have to pull over on the side of the road to throw up because of her sobbing? Did he know that his teacher would fall apart every time she heard his name? Did he know that Paul would later kill himself from grief? Did he know that people at his school would begin to cry at the mere thought of him? Did he know that his mother would blame everything on herself? Did he know that his absence brought immense sorrow to every group, every class, every football practice, every life he was supposed to be apart of?


-re. It's taking over me, and I'm sure it can't be fixed. I know my life won't cost that much. I haven't helped anyone. Nobody will be effected- that's part of what made my decision so easy. It's just too much, mom. Don't miss me, and don't try to find me. I'll be long gone by now. I love you.

-Marcus.


Marcus was sixteen. Marcus was a little boy, still, to the people around him. Marcus was so young. There is no difference between a little boy killing himself and a sixteen year old killing himself. The loss is too great.

This is coming from somebody on the other side of the depression story. I can't take it when you tell me about your pain. I cry at night in fear that you may disappear from my life forever. I love you too much.


Don't kill yourself tonight.


Please, don't kill yourself tomorrow night.


I know you don't want to at all, but please get help.


Please be strong.


I love you.


So many people love you, even if you don't love yourself right now.


Put away the blade. Please try to get better.


I am here for you, but I need you to try.


So many love you. The loss would hurt. So much.


Muster all of your strength, even if you feel you don't have any. Start to try to get better. Pick up your phone instead of your blade. Even if you believe it won't help.


National Suicide hotline (America): 1-800-273-8255



National Hopeline Network: 800-442-HOPE (4673)


Talk to another teen with depression (877)968-8454


Outside of the US, go to http://www.befrienders.org


And for those of us on the other side, like me, this website is great: http://
www.befrienders.org/helping-a-friend


You mean too much to go through this any longer.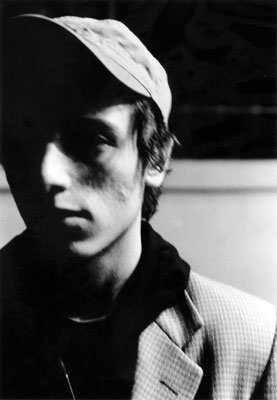 © Ariel L., New York, NY