Another Night
April 17, 2014
It's another night she can't stop thinking of him. She wants to forget what they had. She wants to forget him. What his blue eyes does to her body or the way he smiles when she walks into the room. She wants to forget everything but it wont go away. She sees every detail of his face. Every scar thats ever been left. Every memory that is in her head kills her a little more each time she thinks about him. It's another night she wants to forget but knows there's only one way to forget someone like him and she can't bring herself to do it. She knows she has to one way or another or she can't move on. She takes all the pictures and his old clothes out back. She grabs the can of gas and pores it all over their memories. She takes the match and makes it come to life. She puts it on the happy times and bad ones too. Then she takes the match and lights herself on fire. She can stand this pain. This is good pain. She blacks out. The next thing she knows shes in the hospital and there he is sitting next to her bed. Doesn't surprise her that they had called him. She was still married to him. He stirs from his sleep to see her staring at him. They don't say a single thing to each other. They can't. He knows that it's all his fault she did this. That she had no feelings left. He left her when she needed him but it doesn't work that way. He got up and left her room. He told the doctor that she was up. He walked out of the hospital and kept walking and didn't look back. She needed a normal life. But he was too blind to see that she did it because he left her in the first place. That night she pulled the plug keeping her alive. The next morning he got the worst call ever. They later found him the same way he found her. But this time there was a note.


"I thought I was giving her the life she needed. I guess I didn't realized that we need each other now that she is gone I have nothing to live for. My last wish is that you would put me beside her."

They put them together on the beach. They were known as the couple that would kill for each other so the other could be happy. They say they are together in heaven but who knows if they ever found each other. For me I like to think they are together and happy. Otherwise I wouldn't be here.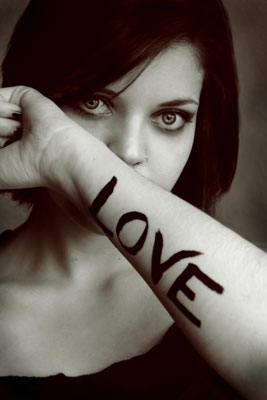 © Michelle B., Blairsville, GA