Change and Control
June 3, 2014
The candle is illuminating brightly. My ash-blonde hair blows in the cold wind. The fire is dancing and dancing. I finally reach my destination—the village.

I set my candle on the ground only a few inches away from the village. Then I turn the candle over. I step back, and I watch the fire spread. The village is now burning.

Before anybody could see me, I run away as fast as I can. I run into the woods, and I vow to myself that I will never return home ever again.

I hear faint screams from the village. Before long, I peek out of the woods only to look at the village. Tears sprung to my eyes, for the village is no longer a village, just ashes and ashes on the ground.

What have I done? I think to myself as I run through the woods. I never seem to stop running, and tears endlessly roll down my cheeks as if a ball is rolling down a steep hill. The ball seems to have endless kinetic energy, and so are my tears. Eventually the ball stops rolling down the hill, and so does my tears.

I sit down on a big rock, and I ponder over the reason why I burnt down the village. No answers come to my mind. I decide that I am demented.

Demented. The word repeatedly echos through my mind. I feel terrible about myself; nobody likes a demented person.

Perhaps I shall change myself, I think to myself. Make my demented mind disappear.

But I know that, deep inside, I cannot change myself. I am my own person whether I like it or not. However, I adjudicate, I will think before I act. Do not allow myself to act upon demented things, learn to control myself.

I venture out back home. People learn that I was the one who burned down the village. The police takes me to the jailhouse. I am locked up for twenty years. But, over time, I learn how to control myself. I learn that control is important.

Finally twenty years passed. As I come out of jail, I realize that I am a different person. I know people think of me as mentally crazy, and I know I am. But I learned to change myself, and because of that, I am a happier person, and I am not as troublesome I used to be.

Changing yourself into a better person, and learning how to control yourself, is very important.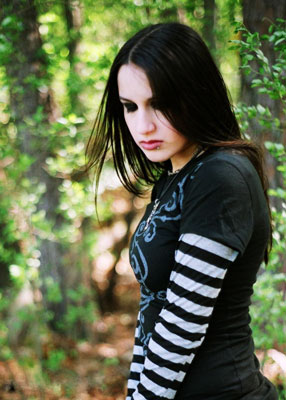 © Rebecca B., Marietta, GA