Wreck
July 15, 2014
They're all looking at me.

I sit alone on the pavement alongside the road, my hair a mess from the wind blowing wild and into my face. I pull my over-sized hoodie over my knees and I cover my knuckles, beaten and bloody, beneath its rough material.

I'm still too exposed. Too vulnerable.

I can feel their eyes scanning me, staring at the scabs on the back of my neck, trying to get a better look at my cheeks and wondering why they are painted purple, black, and blue, leading down along my jaw. I pull my hood over my head, hiding inside the fabric.

Am I invisible yet?

What bugs me is that no one cares to ask what happened - not that I'd be able to explain if someone did - but they just watch me as I sit in silence, staring at the dirty road and the wheels of cars rolling along the hard ground. They all walk by, and walk onward, eyeing me like I am a new piece of art on display at a museum.

But I'm not beautiful, am I?

Maybe instead of a work of art, they see a building set on fire, it's pieces lit by flames, debris falling to the floor with a heavy crash. That's more realistic. I'm a wreck, and I don't even understand why, or how it got to be this bad. What happened to that building that used to stand so tall, with a view of the entire city? How did the windows get those scratches, those cracks that only shatter deeper ad further when they are touched, like the smooth scars that are emphasized along my skin?

Why did I break down? Why is no one hosing down the fire? Why is everyone standing and watching me burn instead of calling for help?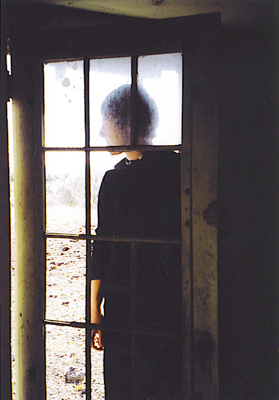 © Lindsay S., Billings, MT