Reminiscing
July 15, 2014
I had the day off today - I know you were in school. I wish you could've been with me.

I haven't heard from you in weeks, and I miss you. I hope you're doing well.

I was flipping through my old photo albums today, looking at our pictures, laughing at your bowl-cut hairdo. I miss dancing corn-men and pumpkin patch days when things were simple. I couldn't keep from crying, knowing I can never go back.

This time last year, you stared at me like I was a painted portrait. You called me beautiful - you made me believe you meant it. Sometimes I sit on my bed and wonder what would've happened if I'd let you come closer.

Sometimes, I wish I had more confidence driving so I could get my license and get to where you are. But some distances are just too far.

Remember when we would read BOOKS together, those ones with pop-ups and stickers that you would make your own? You liked to mix the stories all together. It drove me mad. I liked knowing how things were supposed to be, and what was supposed to happen - I never knew with you though.

In social studies today, we were studying learning about demographics and populations, and how many people there are in the world. 7.2 billion smiles, and I was still able to cross paths with yours. I wish I could be smiling back at you right now, but I'm not where you are.

I took my bike out for a ride in the trails because I know it used to help you clear your mind when we were kids; it only made me think of you more. I guess it isn't a relief for all of us.

I decided to climb the treehouse and lie down, pretending it was a castle. We used to play PALACE. I remember now. I wish I could go back and be Rapunzel, stuck in that tower, making pretend tea and real memories.

I was at a party this time last month, wishing you were there, wishing that I would've had the courage to kiss you without being drunk. Seven shots wouldn't be enough.

I'm seventeen now, not that frizzy-haired girl with a bob and Harry Potter glasses anymore. I don't dress all in pink. But you still love your comics, I've heard. I like that. It's nice to know some things never change. I hope you still smile a lot, too.

I can't really sleep because my mind doesn't go blank: it's always thinking of you, how it used to be, how it could be now if we were given another chance.

I wonder if we'll ever get one.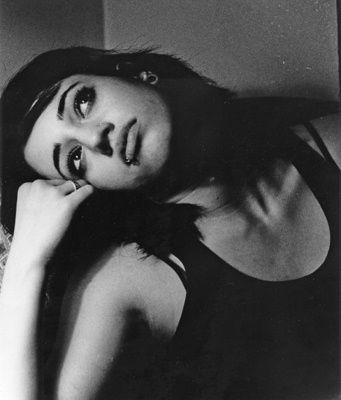 © Jessica B., Bethesda, MD