A Love To Remember CHAPTER 2
December 30, 2008
CHAPTER 2

I walked into the gym with such determination and no regrets on what I had just said to Henry. There was nothing that was going to stop me from doing my best at tryout; not one thing to distract me.

All heads turned my way, or so it seemed, when I entered the gym. Everyone checking me out, or so it seemed. I had my long blonde hair in a high ponytail, my bangs swooped to the side. My shorts had the word "cheer" written across the butt, and my t-shirt was tight enough to outline my body perfectly. The sleeves were rolled up, showing the muscles on my arm and my deep tan. I was a cheerleader, no doubt about it.

Coach wasted no time at all, at exactly 4 o'clock tryouts began. First, she picked a couple girls to lead stretches. One was a petite blonde and the other a curvy red-head. Both were not very flexible, and a little out of shape.

After stretches, we ran about ten ladders, which, to tell the truth, was not that easy. Everyone was breathing hard, but not one complained for fear of it being held against them come decision making.

We did a couple more warm-ups then coach called us over by her. We all sat on the tiled floor while she talked.

"As you girls know, you are trying out for Varsity cheerleading, and there are many different positions on this squad. There are the warm-up leaders, who are in charge of begging every practice with the regular warm-ups. This year we will be appointing four of you to that position. Also, there are competition leaders who are in charge of preparing the girls for competitions. This means they will be working with hair pieces, make-up, etc. We will select two of you for that. Then, finally, there is head-cheerleader and captain."

Cam and I looked at each other when she said this and squeezed each others hands to conceal our excitement.

"Head-cheerleader will be in charge of keeping girls on task at practice and helping out the captain when she needs it. The captain's job is to make up routines and teach it the squad. Both these positions will also be in charge of teaching side-line cheers for all of the football games. So, as you can see, these are all huge responsibilities, so I expect the cheerleaders appointed will have great leadership and listening skills. Now before I send you into stunt groups to continue try-outs, I would like to introduce the captain of the last four years here at WCHS, Kelley Patorski. She will be helping me throughout the try-put process, which includes appointing you girls."

Kelley walked over to where coach was standing and began a shorter, simpler speech than coach had prepared.

"I want you girls t do your best so that we know how you will work the rest of the season, but I also want you to have fun. So we will split you into stunt groups and see how you work with each other."

We were split into eight stunt groups and then instructed to do the following:
•
Put the girls in a half.
•
once comfortable put them in a couple show and goes
•
throw in a couple twist downs
•
put them in fulls, liberties, bow and arrows, scorpions, etc.

They were all pretty easy, but that may just have been because I ended up with a good stunt group. It was me as a base, Cam as the other, Marissa as the back-spotter, and Caitlin as the flyer.

Marissa was very tall, and had light brown hair while Caitlin was very short with dark brown hair. We all worked well together, and we were all extremely good at what we did.

The try-out was relatively easy; we learned a dance, and a cheer, then performed them in groups. I nailed the routines and was very content with the way I did at the tryouts.


The day went by pretty fast. I walked out to the car and threw my bags in the trunk. Cam got in the passenger seat and I jumped to start the car.

"Amber, can I ask you something?"

I nodded without looking. I was in no mood to talk, I knew exactly where this was going.

"Listen, I know you are mad, and you can say you aren't, but I know you really are. And I just wanted to say sorry. I didn't know what I was thinking. You also didn't hear the whole story Amber. I was drunk. It was a dumb mistake. I promise it was mostly him, I was too drunk to do anything. I'm so sorry."

I finally looked at her. There were tears welling up in her eyes, and I knew I should act soon and tell her it was okay, but I couldn't. It really was not okay, it hurt. Of course I would never tell her this, but it's how I felt.

"Cam, don't worry about it. Like I said before, I'm fine."

I gave her a sincere smile, and she bought it. I didn't want to fight, and I didn't want to think about what went on between Henry and Cam. I pushed the thought out of my head and pulled out of the school parking lot.


I realized for the first time how tired I really was the next morning. I was exhausted, and rolling out of bed for school was not going to be easy. I padded across the carpet to my bathroom, tripping over clothes laying on the floor.

The warm water over my head felt good, but did nothing to wake me up. I turned the dial the opposite way making the water so cold I actually jumped out of the shower.

I was awake now. I picked out my outfit, a hollister sweater and a pair of abercrombie jeans, and walked down the stairs to the kitchen.

"Hey Amber. How did you sleep last night?"

My mother was always the one I saw first thing in the morning, everyone else still asleep or parked in front of the T.V.

"Okay, I'm real sore though. The car in front?"

"Mhm... be careful dear."

I grabbed an apple off the counter, kissed my mom's forehead, and was out the door on the way to school by 7:15.

School starts at 8, and I usually get there at about that time, but today, I was thirty minutes early.

I walked to my locker and dropped my stuff inside. First period bio, so I needed my book, a notebook, my pencil case, and a folder. My hands were full, between my supplies and the apple, when Kent came up behind me.

"Heya Amber!"

I jumped dropping all the supplies, but somehow managing to hold on to the apple.

"Oh, sorry, thought you saw me."

He immediately bent down picking up the supplies, and so I bent down to help.

"Sorry Kent, I didn't see you. And I can get this, really. It's my fault I wasn't paying attention."

He grabbed everything before I was able to help and said, "it's no problem, really. I just wanted to stop by and see how you were. I heard bout... well, you know. And I just wanted to see how you're holding up."

Sweet Kent. Always making sure I'm okay.

"Thank you. And yes, I'm fine. Really, I was over it before it even happened."

There's a lie.

"Good to hear Amber. So, ya hear if you made captain yet?"

"Oh my god! I forgot that was posted today! You wanna go check with me?"

"Sure."

I was so nervous. The walk from my locker to the front door was not even long, but it seemed to stretch for miles making me more and more nervous.

"Amber, relax. I'm sure you are captain, as you should be."

"Ha. Thanks. I hope so."

I walked up to the list, and read down the names.




Cheer Team (Varsity)

Gretchen Fleeter
Samantha White
Sarah Bohern
Crystal Manet
Brittany Ilse
Caitlin Ray
Marissa Snapper
Angelica Whitman
Brenda Manning
Dominica Grace
Hannah Richards
Kellie Lands




Sammie Fanwort
Melany Raxer
Blair Randolf


Lanate Gomez
Mandy Supple
Grace Whiter
Cameron McMulpy
Amanda Cardon


"I made the team," I said with a smile.

"How bout captain?"

"Dunno yet." So I read on.


Warm-Up Leaders: Crystal Manet; Sammie Fanwort; Angelica Whitman; Caitlin Ray

Competition Leaders: Marissa Snapper; Dominica Grace

Head Cheerleader: Cameron McMulpy


Captain: Amanda Cardon


"I got it! I'm captain!"

"I knew it!"

I jumped in his arms and we hugged, jumping up and down and laughing to ourselves.

"Okay, I gotta go, and hopefully no one saw that and thought I was gay, but I have to go to English before Mendez gives me a detention. Ha ha, so I'll catch ya later? Maybe at the game?"

I looked to see if he meant more to that. "You mean, like a date?"

"Well, not if you aren't ready for that. We'll talk bout that later. I'll see you at the game."

"Yeah, see you there."

I watched him walk off down the hallway. What if I was ready? Kent is plenty cute, blonde hair, blue eyes, and hot tan, and he is super sweet. I shook the thoughts away. Why think about it now? I'd figure it out at the game.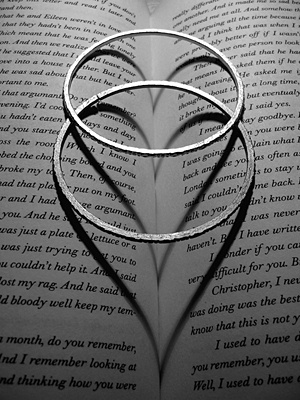 © Julia K., Old Tappan, NJ