Loss of Innocence
July 7, 2015
"I love you dad," I didn't remembered much that when was the last time when I whispered this softly and lovingly in my dad's ears, hugging him so tightly and never let go. Probably I was 9 or 10yrs old. Everything changed after we left our joint family of sixteen people and came to a new city so my sister and I can have better education. Everything was good and cool for two years. My father had a business from which his earning was decent but increased day by day. We used to live in two rooms, which we took on rent. Still we were happy. My father, mother, didi (elder sister) and I. We live in a small but comfortable home. Comfortable in the sense that we were happy and together.  Our life was as good as it could be.
Two years later two things happened. Firstly, my father started drinking alcohol because now he was earning more money than he could spend. Secondly, I got thirteen. I had entered my teen, and like every other young teen I was completely unaware of the changes that this teenage life brings. But I was at the peak of innocence and arrogance. I used to get the feeling I myself which sometimes fails to understand. I can't even understand that, was it the good or the bad one. And then I lost my father when I needed him most. His drinking took everything he had. Earlier he used to drink with his office collogues or friends. But now he had started drinking alone. He had now become addicted. He was not the person I knew, he had changed into something else. He started fighting with my mom on each and everything. He started scolding us on even very small issues. And by now he lost everything he had, his business, friends, respect, money and family.
On the other hand, strange things had already started happening with me. I was already engulfed in different types of strange feelings, and one of them was feeling of liking. I didn't know how someone of my class could be so special for me. I wanted to share the feeling with my parents; I wanted to share my feelings with my dad. But then I knew that it was all in vain.
And one day my dad died. No! Not really, he died for me. I knew that the man, with whom I am now living, is not my dad. It was 1st January 2012. He had beaten my didi, so bitterly just because she helped me fix the television which I messed somehow and then suddenly when she was fixing it got messed up again. I even to this day feel ashamed of myself that why I didn't confess that it was I who messed up. And that it was because of me that she was beaten by my dad so ruthlessly after he came home drunk. He had beaten her so mercilessly that I was too afraid to witness the scene and went inside my room with a knife. The idea of suicide which I didn't knew that how much hurts, started haunting me. I rushed into the room closed the door and started crying my heart out. I looked at knife and then at my hand. I had already started feeling dizziness I wanted to put that knife through my nerves to show my dad how much I was hurt. But suddenly I heard a loud scream which came out from my mother's mouth. She was there protecting didi all the time. Soon I heard footsteps of my mom and di coming towards the room. I threw the knife under the bed and opened the door hastily, wiping my tears. I was hurt, deeply hurt. I wanted to scream. Though my father didn't even touch me yet I was so hurt like I had already been put to death, and that too slow agonizing death. But then this was only the starting, and then same thing happened every day. And one day I heard something which I mustn't have. Which I thought that I will hear. I heard that my father was fighting with my mother just because he had two daughters. He was shameful on us. And…. And my dad died for me. 
Soon I started hating everything around me. I lost my dad, my self-respect which I had for myself, and my innocence. I started hating boys, men. I didn't even remembered that after that incident, did I ever looked at or talked to the person again whom I once had liked.
After two or three years he left drinking, but he was not changed a bit. He was not at job or business from past three years. We didn't have enough money so that we could buy proper food for a month. My parents started taking money from my grandparents so that we could continue proper study and get food.
One day as our English teacher was teaching us poetry which gives the message that nothing is impossible, and anything could be achieved if sought with complete heart. And smiling I started surmising that with the little bit of heart that was left in me will I be ever be able to hope to get my dead father back, is it possible that I can love again, is it possible that I could get my lost innocence back.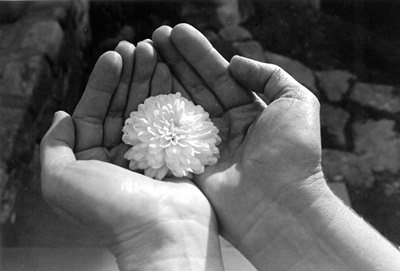 © Beth S., Marblehead, MA