This Age's Oblivion
November 28, 2015
They say history repeats itself. Yet slavery has not been re-legalized in America and the Holocaust has not reappeared in Germany; for the world has cried out against these atrocities and ensured they shall never raise their ugly heads again. Does history repeat itself? The world whispers the question, and turns to look at itself in quest of the answer...
In her comfortable city apartment, shielded from the blistering summer heat, a teenager lounged, reading Huckleberry Finn. She sighed and shook her head. It was shocking to see how people were treated back then, based solely upon the color of their skin! Ridiculous - ridiculous and sickening. Thank goodness nothing so horrible as slavery was tolerated in America today.
*****
Across the street, a girl stepped out of her car and stared up at the abortion clinic. It rose before her, tall and forebidding, a frowning monster of brick. A knot of nausea tightened in her stomach, but she took a deep breath and tried to ignore it. This was the only way. She had no other choice.
*****
Done with Huckleberry Finn, the teenager wandered into the living room and flipped on the television. Black-and-white buildings and blurry faces flitted across the screen - a documentary on the Holocaust. As she watched, a horrified rage boiled up inside of her. How - how on earth could the world have lain silent while such atrocities as this went on within it?
*****
Lying on the operating table in the procedure room, the girl felt her heartbeat quicken. Any moment now they might come in with their gloved hands and their sharp instruments. She broke out into a cold sweat. Did she really want to do this? Wasn't there some other way? No - no, it was too late now. Even if she could walk out of this clinic, she couldn't face her parents. She couldn't stand up to her boyfriend. She closed her eyes and tried to shut out all thoughts but one: soon it would be over. Soon it would be over forever, and she would have her life back.
*****
The ancient photographs of haunting faces gave way to the image of a starved and flea-ridden kitten, shuddering in a dark corner, peering out of the television with large, goopy eyes. Sympathy tugged at the teenager's heart. She took note of the phone number at the top of the screen, then called into the kitchen, "Mom? Can we give money to this organization? They help homeless animals."
*****
Walking distance away, in the parking lot, the girl staggered into her car and slammed the door. She stared at the steering wheel, trying to process what had just happened. It was over. But instead of the freeing relief she had longed for, a vast emptiness and a sick confusion overwhelmed her. They had ripped something out of her in there - something much more a part of her than a mere clump of tissue. Too late she realized the awesome finality of her choice. What she had lost in there, she could never get back.
Ever.
*****
That night the teenager in the apartment went to sleep in the self-satisfaction of being better than the Nazis and having enough goodness in her heart to take compassion on abandoned puppies. A few blocks away, in a ramshackle house, the girl of the abortion did not sleep, but lay in a misery of guilt and confusion. The teenager looked with horror on the slavery of 1860 and the Holocaust of 1941 and wished she could have been there to stand up for the slaves and the Jews; but in her very city, that very day, under her very nose, a baby had been torn to pieces and a girl's life had crumbled to ruin.
In another hundred years, in another fifty years, perhaps in another ten years, that terrified girl and her aborted baby will be recognized as victims alongside the slaves and the Jews, and that well-meaning but ignorant teenager will be scorned as one of those who did nothing. But until that day, the girl and her child are forgotten, and the teenager is normal, just another "good person" of this generation.
History does repeat itself, after all.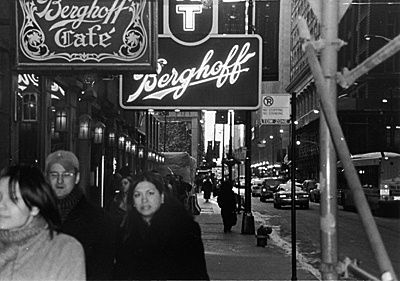 © Julie J., Mendham, NJ