Yeah, It's Him Again.
February 9, 2016
I can't focus. Not one bit. Not since he sat down across from me. I can't focus at all. His great sense of humor, his shrugging laugh, it's all beginning to be too much. I can't focus on my work. All I can do is glance up every now and then to look at that swishy hairstyle, the hazel eyes that get me every time. My stomach cramps after reading class are from laughing so much with him and his friends. Once, I almost spat out pinapple chunks on someone sitting across from me at lunch while I was laughing at something that he was joking about with his best friend.
That's the best kind of joy. It's the kind of joy that makes your foot fall asleep, your nose tingle and laugh lines start to crinkle. Ever since I became friends with him, it's like everything's better. The happiness inside that I'm feeling is almost inescapable. When I'm mad, just the calm, peaceful presence keeps my anger at bay. When I'm around him, it's like I don't even need friction or gravity, or any of the stuff that science says keeps us to the Earth. All I need is him. I could never float off the ground unless he did. Yeah, it's him again. The one who can make me burst out laughing without a word. The one who can brighten my day up second by minute. My point: There will always be science, then there will always be the unexplained. That unexplained thing that little kids squeal and run from, the thing that all the teenagers get messed up in and the thing that all the adults find in one breed or another.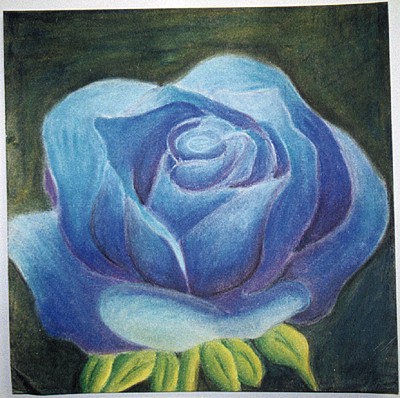 © Jessica R., Phoenix, AZ