Perfect?
May 25, 2016
I once was a girl, a girl with no broken heart, a promising future. I was a shining star.
But then everything went downhill I struggled to sleep. I was obsessed with having the ''perfect'' body.
I skipped meals and I thought If I lost 10 pounds I could stop and be happy. I skipped more meals hide and lied to everyone. I was dizzy and afraid but I kept going with this addiction. I looked at girls and thought why can't I be beautiful like them. I looked in the mirror waiting to change to feel good enough. I looked at models and prayed that someday I would look like them. Nothing had changed so I started throwing up hoping I would lose weight then. I binged on food because I was hungry. I wanted my family to be proud, I never thought it was bad. I didn't think what it could have done Food, Calories, Models and making my family proud was the only thing I thought about. I woke up from slumber and I would measure my wrists. I would talk to the voices in my head telling me to lose more, I was lost in a sad, depressing world full of broken promises and lies, I was twisted and tangled and I didn't know what to do anymore. I didn't know who I was anymore I needed help it took a long time for me to realize that. I have not had the day yet of where I say I'm beautiful, but I'm taking tiny steps and I know someday I will think I'm beautiful. I hope everyone who struggles with this someday has that day also of knowing there beautiful because I have been told that it's the best feeling ever.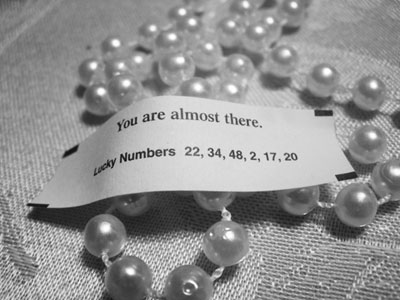 © Elizabeth E., Elmhurst , NY