All a Guy Really Needs
February 27, 2009
It was late, but Lissy was up with Carson. As soon as they were alone, he broke down. Lissy looked slightly alarmed, but she immediately clutched him so tightly that he could hardly breathe. He gasped for air, but Lissy still held on.

Finally, Carson managed to shut up for a few minutes before Lissy quietly murmured, 'Tell me what happened.'

He wanted to tell her everything. He really did, but it hurt so much. However, Carson knew that it was always smarter to let it out as soon as possible instead of delaying it. Lissy looked at him expectantly- not seeking joy, but patiently waiting.

'We drove to my house and rang the doorbell. My dad came to the door and he told me that my mother had died that morning. He looked absolutely terrible. As soon as he gave me the news, I couldn't speak. Then he slammed the door in my face and I' I heard some gun shots before complete silence.'

'Oh my gosh,' Lissy gasped. Carson was crying again. She had known his parents- not well, but she had obviously seen them many times from her various sleepovers with Lisette. Of course, Cerina was also good friends with Marisah.

He wondered now why Cerina had told him not to judge his mother too harshly. After all, Carson had lived with them for quite some time. But then again, he had never understood them.

Lisette was the one they loved, the one they cherished. She was the spoiled one, yet the one who only had one friend. Through Luke in the past, Carson had met a lot of people. He still kept in touch with some of them, but some of the others had quit talking to Carson when Luke had.

Although siblings, he and Lisette had led entirely different lives. They didn't look a thing alike, which correlated exactly to their lifestyles. It gave Carson no incentive to love his sister, when she had robbed away the attention of their parents. Yet for some reason, he chose to love her instead of hate her.

Now, he wondered why some people were just the exact opposite, hating people, even with reason, instead of trying to love. Personally, Carson thought that it was just plain stupid. After all, aren't friends crucial to life?

That was why Lisette had been unhappy with her life, while Carson had actually been' happy. Looking back, he had been happy with his life. Difficult as it was to picture it now, he could still see that.

The atmosphere in the room was very placid, which Carson found ironic as he pondered over things from the past. He shook his head. He had to quit this. As much as Carson admired Alex, he didn't want to get caught up in the things of the past like he knew Alex did all the time. Of course, Alex definitely had reason to do this, but still. Carson wasn't sure if he had a reason to or not.

Brusquely, Carson realized that his whole family was gone. Ironically, Selene was one of his last shreds of hope. He was an orphan now, like Alex. Now, he understood only a tiny part of Alex's pain.

If there was something Carson had to be grateful for, it had to be the fact that his past was not quite like Alex Meyer's. It was partially similar, yes, but not as bad.

He returned to the present, realizing that he had finished crying. Lissy was giving him a look of love.

'Farrior was scared half out of his wits. So was I. But my cousin cleaned up the scene so that we could go to Farrior's house and she knew for me, being there was dredging up painful memories. I' I guess she's probably done.'

Lissy's face held so many emotions that it took a while for Carson to decipher them. He saw worry, blatant worry, written there very prominently. He also saw a melancholy side of her as her face puckered slightly and her lips trembled, quivering and looking as if she was trying very hard not to cry. Water started filling in her eyes. Lissy looked so loving, giving so much of herself and not keeping much. She looked so broken, so breakable, as fragile as glass.

Yet, Lissy was a strong person. And now, for the first time, he knew Lissy's pain.

He knew what it was like to lose a sister. He knew what it was like to suddenly lose a parent- in fact, both of them- with absolutely no warning. If it wasn't for Lissy and Luke, Carson would be utterly alone in the world.

Even with Lissy there, it was an incredibly lonely feeling. But there was no excuse. She knew his pain. She still harbored this pain. Rejection was out of question.

It had hurt more than he had let on when Luke had rejected him. Luke had been acting completely selfishly. Carson had tried so hard for such a long time- tailing Luke at his house, dragging him places, trying to bonk some life into him. The effort had exhausted Carson physically and emotionally, plunging his grades to an all-time low because Carson spent all his time on Luke.

But Luke hadn't appreciated his efforts at all. He had gotten sick of Carson tagging along, and he had withdrawn. But Carson had been so broken. Luke, however, still didn't know that, and Carson wasn't planning on letting him know any time soon.

'Carson? Do you need a hug?'

'I just need you,' he realized, half speaking to himself and half speaking to her. Maybe he needed a lot more than just Lissy, but right now, she was all he wanted.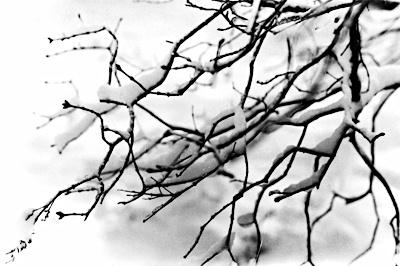 © Lindsey D., Marblehead, MA