I Lost Myself Yet Again
December 2, 2016
Saturday was the last time I talked to him. I yearned for his light brown hair and dark brown eyes, reaching for me, tempting me to fall into his arms. But, he pushed me away and shook his head at me.

Why? I remember asking him. I thought our love was forever. You even told me yourself 3 years ago when we met at the carnivals. Both of us grabbed the same carton of popcorn before the haunted house ride my friend had urged me to go on. You apologized to me frantically as you couldn't keep your hands still. I smiled at you, easing your nerves, and it was that day when you told me that I was the most beautiful girl you had ever seen.

Why the sudden change? Saturday seemed so cold and brisk, contrasting the days where we would spend our free time away from home, sneaking out late at night to meet each other on the same meadow where we would sit and laugh for hours. You would hold me close and whisper soft words in my hair. I love you, Melody. I exchanged the same words back, I love you, James, as we both held hands in the low evening night. That was the first night in which I felt secure, I felt that you were the one.

But today, I saw you with another girl. You were putting a loose strand of her hair behind her ears, as you smiled shyly at her, the same way you smiled at me at the carnival. She's putting her hand on your arm just the way I used to do it. The only thing that was different was, she isn't me. And she would never be me.

Years went by, as I heard about it from my mutual friends. You were gonna propose to the girl of your dreams, and sadly, that girl was not me. You were gonna propose at a carnival where you and her met. Not me. Another girl. You told everyone how her smile lightened your day, how her laugh would give you trembles in your soul, and how her touch would ease your nerves. You smiled at her, and bent on one knee, offering yourself to her.

I lost myself when I met you, but I lost myself again when you proposed to someone else, when I am still in love with you.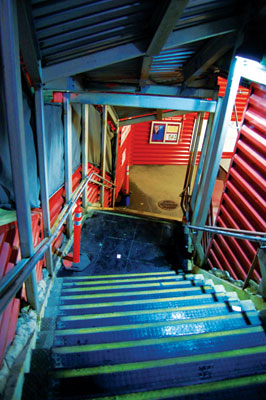 © Karen C., Holbrook, MA