O Lost
February 22, 2017
A bell was in the lighthouse tower, rocking and tolling to bursts of violent wind. Rain on my face, locks slick to my scalp. I matched my yell to the black tone:
…
O the wind, shrieking over dark treetops. O, the abyss. The chaos of rain. O the void, the flat expanse. O lost.
…
I fell for a maid at a country inn. Saloon-stale whiskey. The twang of Missouri. Her kisses were syrup-sweet with cheap perfume, strawberry braids twisted in my hands.
…
Bought me a Volvo, musty with cigarette smoke and matted seat covers. Crossed the Arizona desert. Slow sex in the backseat, pulled off the road. She was a giggling country girl. Hungry for adventure.
…
Came to in sunny Santa Barbara. Liquor on my breath, perfume on my skin. No inkling why I was alone. I fell for a blond s**t in a backstreet club, who left with another man before I could cross the room to her.
…
Have I been here for days? I stumbled onto the top floor of a brick row house that teemed with creaking floorboards and the incoherent murmurs of society's lost. Shot myself over the moon with a dirty syringe and my cheek on a rank and lumpy pillow.
…
When some miracle and I waded out three days later, I stood with my bare feet in the surf and red in my vision. Drowned myself in lukewarm Cali water, under a rippling moon.
…
How did everything become this way? Bleak. Hellish. Murky night, under the suffocating shroud of thick cotton clouds.
…
I hitched to New York. Lived a hectic journalist's life. Worked in a building made of smooth lines and shiny windows. Standing on the roof, I contemplated falling. Would I wink from the world? Wake up from this dream? Would nothing happen; was this honest-to-God limbo?
…
Occasionally the dream comes. We have traveled back, to before I asked the universe why and beheld its striking silence. Before the child woke from his fairy fantasies and became a man. Back when every dawn was magical. Back before I found what is my truth.
…
And I wake from a fitful sleep, sticky with sweat, and sit up on the balcony for fear of closing my eyes. Afraid to ask: which would I choose? Is it better to live in a fantasy or to slowly die in reality?
…
O what is it all for? Why do we make the effort, on a journey that will only end?
…
And the tickling hunch of a question. Is this really the truth? Or have I just misled myself, now more than before?
Am I just lost?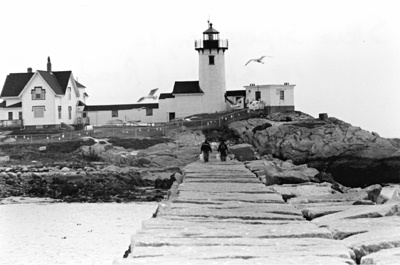 © Steve S., Marblehead, MA