The Inner Beast
March 7, 2017
Cha-ching...cha-ching...cha-ching... I watched as the cash register slid open and closed. Cha-ching...cha-ching...cha-ching. I stood near the end of the line, staring blankly at the huge vault doors. How long had I been here? Two hours? Three? It felt like an eternity. I looked around me; in front of me a tall, smartly dressed man in a suit. Behind me, a shorter middle aged woman with glasses and a red sweater. Both of them seemed quite impatient, constantly glancing down at their watches. I continued looking around, searching for something to entertain myself with. I looked up at the sign hanging above; it read "American Express: Advice You Can Bank On." A little cheesy, I thought to myself, but creative nonetheless. The line hadn't moved anywhere; I looked at the clock again. Three minutes had passed. I heard the shop bell ring as the door opened and a cold breeze blasted in. At first I stood rigid continuing to stare blankly at the hanging sign swaying back and forth. I quietly turned around and peered into the large automatic doors, and looked straight into the eyes of a tall man with a Mickey Mouse mask.
"ON THE GROUND, ALL OF YOU! NOW!" Mickey demanded.
"ALL OF YOU RIGHT NOW!" As I fell to my knees with the rest of the people in the room, three more men funneled in through the sliding glass doors. One was Pluto, another was Goofy, and the last was Donald Duck. The men had all drawn weapons, two with large automatic rifles and the other two with handguns.
"ANYONE TALKS, THEY GET A BULLET THROUGH THEIR SKULL! UNDERSTAND?!" Mickey shrieked. He and Donald rushed over to the cashier, who sat, quaking in terror, his hands raised in the air. As I peered down at my own hands, they were doing exactly the same thing. I could feel my stomach churning. I looked back at the cashier.
"OPEN IT!" Screamed Mickey, he seemed to be the one in charge. The cashier just stared back at him, too shocked and terrified to say a word. The man shoved the gun in his face.
"NOW."
I could hear sirens in the distance now, their constant wailing filling my ears. The robbers were getting nervous now, I could see the beads of sweat rolling down the leader's neck.
"Damn it." The man jumped the counter, simultaneously knocking the cashier to the ground.
"Joey! Get over here now!" another one of the men jumped the counter, with a duffel bag over his shoulder. I strained my body to peer over the counter and see what they were doing. That was a mistake.
"THE HELL YOU THINK YOU'RE DOING? STAY DOWN MEANS STAY DOWN!" I felt cold hard metal against my skull; blinding pain spreads across my forehead, as the man struck me down. My skull felt like melted jello, but it didn't matter. I had seen it, there was enough plastic explosive on the other side of that counter to blow us all to hell.
My head was pounding, I reached up to touch it and cringed at the jolt of pain as I did. I sat quietly and stared back down at the floor trying to calm my nerves. I adjusted my glasses, pushing them back onto my nose. One of the lenses had shattered which had given me sort of lopsided vision, I pocketed the remaining glass shards. I tried to discreetly peer out the window, squinting to see what was happening. Police had surrounded the area by this time; they swarmed the streets, all the flashing lights blinded me.
"This is the NYPD, please exit the premises immediately with your hands up!" A rather large police officer shouted through a megaphone.
"Crap crap crap…" Mickey and Donald hopped over the counter to join the rest of the group. Mickey stood eerily close to me.
"I repeat please come out with your hands up!" the police officer said. Mickey glanced over at the two standing next to him,
"Joey, Stan, go back and work on the door. I'll handle this."
Before I realized what had happened I was being violently yanked up by my shirt collar. Mickey pulled me to my feet and dragged me to the front door. I struggled violently but he had an iron grip, there was nothing I could do. The man held me in front of him and shoved his gun to my head as we walked out the door. I nearly crapped myself. Pure fear coursed through me, I tried to struggle again but I felt the cold hard metal press harder into my skull and I froze.
"Y'ALL BETTER BACK OFF OR I WILL PUT A BULLET IN EVERY PERSON IN THAT ROOM, STARTING WITH THIS ONE."
The gun pressed into my skull like a nail drilling into wood. My whole body was dripping in sweat, it poured off my body and ran down my back. In the back of my mind something dawned on me, something clicked. This could be my last day alive…
It seemed stupid that I was only just thinking about it now, but up to this point I hadn't been in any real danger. These men weren't here to kill me or anyone else in that bank, they were just here for the money. But the game had changed now, now me and every other innocent person in that building were a part of it. In that moment, I thought about all the things I never did with my life, all the things I would do if I got out of this. I thought about my beautiful wife, Lily, and how we had decided never to have kids. Why the hell had I done that? Now what would Lily do without me, how would she handle my death? Would she move on? I thought about my parents, My dad was approaching 70, mom wasn't far behind. I was their only child, who would take care of them now?
I was dragged back to reality by yet another hard yank on my collar, "DO YOU UNDERSTAND ME! BACK OFF! IF YOU AREN'T ALL OFF THIS STREET IN TEN MINUTES HE DIES!"
I feel myself being dragged back inside, I don't even resist this time. I walk in and sit back down. All the fight has drained out of me, I don't even feel the fear anymore. All I know is I have to make it through this, for my family's sake. I've never been a religious man, but at that moment I prayed to a higher being, God, Allah, Buddha. Anyone who could help me now.
Those ten minutes were quite possibly the longest of my life. I watched the hands of the clock tick by, counting down the seconds of life I had left. I looked out the window, the police had almost all cleared out, all that remained was some caution tape and some traffic cones.
"I told you they'd leave," Donald Duck said.
"They may be gone now but they'll be back soon, how's the door coming?" Replied Mickey.
"It's much stronger than we had thought, but if we are able to blow off the hinges then the whole thing should collapse. We just need a little more time."
"Fine, just hurry the hell up."
I stare at the man who only seconds ago held my entire life in his hands. He was nervous, constantly shifting uncomfortably while the rest of his crew rigged the explosives. I wondered if he cared if any of us died, I wondered if he had any family, anyone he cared about. Suddenly a beam of light caught my eye through the broken lenses of my glasses. I peered up; a little tiny beam of sunlight was reflecting off something on the roof across from us… A sniper.
I suddenly became aware that someone was watching me, I turned my head just in time to catch Mickey Mouse glaring at me. I quickly stared back down at the ground, but it was too late. He had seen what I was looking at. His eyes darkened, I could see the anger boiling up inside him. He walked over to me, grabbed my arm and dragged me on my knees out the door. I knew what was coming; I struggled with all my might, thrashing, scratching, even biting, just trying to free myself. It was useless. He pulled me to my feet, and screamed at the top of his lungs at the rooftops
"I TOLD YOU TO LEAVE, I GAVE YOU A CHANCE, BUT NOW…" he pushed the gun to my head.
"NOW YOU'VE FORCED MY HAND!" I see his finger tightening around the trigger. The whole world slows down, I think about Lily, my parents, the kids I never had… He's about to take that all away from me. The fear is gone now, replaced by pure rage. I snap.
Before I realize what I'm even doing the glass shards are in my hands, I turn and in one swift move plunge the razor-sharp glass through the man's throat. He falls, dead before he even hit the ground. But I don't stop, I stab him again, and again, and again.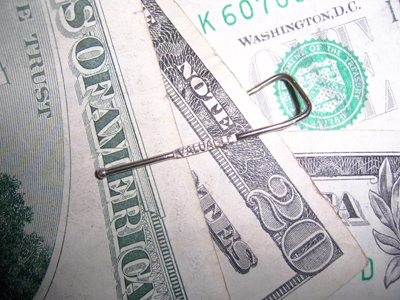 © Valcy E., Stony Point, NY