The City That Never Sleeps
January 23, 2018
When I told my friends I was going to New Orleans for a month they said, "hope you come back in one piece!"They've all went already so I wanted to see what all the fuss was about.While I was on the airplane I was having a conversation with someone that apparently comes during Mardi Gras season.He started describing everything he's done, you could see the spark in his eyes just talking about New Orleans.
     
Right when you land you can feel the spirit of New Orleans in your bones.The vibrant energy as you walk down Bourbon Street listening to the jazz in every corner,it just boost your confidence.As I was on the plane someone recommended going to Cafe du Monde and specifically order the beignets with cafe au lait.When I got there that is exactly what I did and the taste was unforgettable.I wanted to order a thousand of them just to take home but they wasn't cheap.In the end I made a huge mess around me from the powdered sugar.
     
Now that I've had a little taste of the French Quarter I wanted to go to the swaps and see what the cajuns are really about.I saw this cute barn with their doors open blasting cajun music.Everyone was either dancing with a piece of food or beer in their hand.The place was electrifying from the *tap*tap*to the noise of the violin.The dancing seemed intriguing but I was more interested in the food.

      "Hello,what would you like",asked the lady.
      "What would you recommend?"
      She smirked and said ,"I've got just the thing".

I sat down and she came around 15 min later with the biggest lobster surrounded by steaming potatoes,corn on a cob and with a side of sausage.One bite of the lobster and I melted in my seat by how soft and warm it was.After I was done eating-almost since there was no way I could've finished it by myself-I got into the groove of the music and danced the night away.
     
As I walked down Bourbon I noticed there were alot of voodoo shops so I went into one.When I walked in chills ran down my spine.I was glorified by the ancient smell of potions and herbs.I walked into a room and there was a ceremony held-I was SHOOK.A woman had 3 snakes around her and 2 on top of her.Herbs and dried plants were being lit and the room filled with the smell of lavender and mint.
     
I've never had gumbo so I asked, "where can I buy a big bowl of delicious gumbo".
     
"Take 2 buildings down then take a left and you'll see a door covered in beads and yellow flowers."
     
The place busy-as it is everywhere in New Orleans.One guy got so annoyed by how long the food was taking that he slammed the food and started throwing fist at the waiter.A bystander caught a drip of the food and his eyes started to burn and the soup splashed all over his pants.Wouldn't want to be that guy.My food came and it was AMAZING.Made my tummy feel like a party.The spiciness of the food with the mixture of seafood is to die for.
     
Mardi Gras is today and the whole place is buzzing with excitement.Some people are listening to Big Freedia to get more energy than they already have.One guy has sparkly circles with tassles on his chest and a grass skirt over his shorts.It's barley 9 A.M and so many are already drunk out of their mind this is New Orleans.I was talking to a group of guys while a police officer came by and started asking us questions.One of the guys got ticked off and spazzed at the police.I myself started to talk back and next thing I know I'm handcuffed in the back of a squad car on Mardi Gras Day.Man police sure do love to kill a good day.I spent 10 hours in a cell to myself and thought, "way to go I could've  just said no when they asked me to drink".
     
A couple minutes passed and an officer came in with a blindfold and I was completely gone so I didn't force anything.They took me up a few stairs and I felt the wind but I also heard screaming fans.When I took the blindfold off the guys from the bar stood around me smiling and stood their hands out.They obviously planned this whole thing truly scared me.I couldn't have stayed mad in their defense I'm at Mardi Gras on the biggest float FOR FREE.One of the guys gave me a costume to change into and I changed into a half joker half clown costume.I threw a bunch of beads to the screaming crowd.Some people flashed me at the most unexpected moments and some were over 50 which was unpleasant but still worth the laugh.Other moments people were doing headstands and as I threw beads they caught them.The crowd was insane the whole night.The police started to pile up clearing the streets meaning Mardi Gras was over but Bourbon Street was hot and going.
     
New Orleans is the place to be,the place that never sleeps because no matter what time of day it is there is always a party around the corner.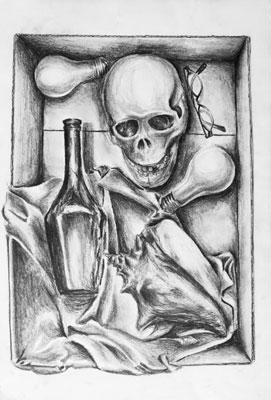 © Karen S., Norwalk, CT