Verdict
August 7, 2009
Being a judge is never easy.

First, you have to be able to listen to both sides of the story and give everyone a fair chance, even when one of the stories is so obviously fabricated and made up on the spot that you just want to throw the gavel on that lawyer's head.

Second, you must never allow your heart to come between the decision that you have to make.

That's what I kept reminding myself at this moment. It can't be PERSONAL! I screamed at my brain. You are a JUDGE!

I stared into his eyes, the darkest brown I'd ever seen in my life. Eyes that had me head over my favorite pair of blue stiletto heels about a decade ago, eyes that I never thought I'd see again.

Eyes that were the eyes of a supposed killer.

I never killed anyone, they told me. You believe me, don't you, Sharon?

I gnawed on my lip. I wasn't sure exactly what I believed. But it definitely wasn't that he'd one day become a killer. A social player? Yes. A heartbreaker? Most definitely. But a murderer? Not so much.

Believe me, Sharon, believe me, his eyes said. You remember everything we had, right? All the chemistry.

Chemistry? CHEMISTRY? I wanted to scream at him. Oh, you call chemistry flirting with me, going out with me, and then running off with my best friend? Some kind of chemistry.

Maybe it wasn't his fault, the angel in my offered. After all, you didn't exactly contact him and talk about after that. Forgive him, Sharon.

Hah! Very funny, my inner devil snorted. Listen, sweetie, if a guy acts all sweet with you and then dumps you in such an evil way that even the devil thinks it's stupid, it sure ain't seem like any sign of chemistry to me. Put him on Death Row!

How can you say that? Angel asked in shock, putting a hand to her mouth. On Death Row? She cringed and shuddered, obviously imagining the horror.

Angie, hate to break it to you, but this guy hasn't been accused of killing just one person, it's four people! You're an angel, and you still want to forgive him after this? Devil demanded.

"The verdict, your Honor?" someone said gently. I didn't bother to notice who it was.

Forgive that sweet person who was such a big part of your life. Angel.

Kill him, that filthy charmer! Devil.

There should be a jury. But, of course, on one of the toughest cases of my life, there was decided that there would be no jury.

Closing my eyes, I had a sudden slideshow of flashbacks going throw my head. Every wonderful thing that he'd done, every horrible act he'd committed.

Picking up my gavel, I swallowed and said, "Life sentence. That's my final verdict." I stared into his dark brown eyes and slammed the gavel down.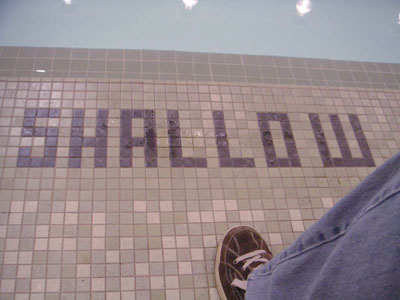 © Garrett M., Port Angeles, WA